The Neonatal Neurology Program at the University of Wisconsin School of Medicine and Public Health is dedicated to delivering exceptional care for newborns with neurological disorders. Our team of healthcare providers is committed to offering comprehensive and family-centered care, placing a special emphasis on neuroprotection. We actively engage in a diverse range of clinical and translational research initiatives that aim to enhance long-term neurodevelopmental outcomes for these vulnerable infants.
Our program provides abundant opportunities for trainees, including medical students, residents, and fellows from various specialty fields, to gain invaluable expertise by working alongside our team. Through a rigorous curriculum, trainees have access to a wide array of learning and research opportunities. Our goal is to equip trainees with the skills and knowledge needed to become future leaders in the field.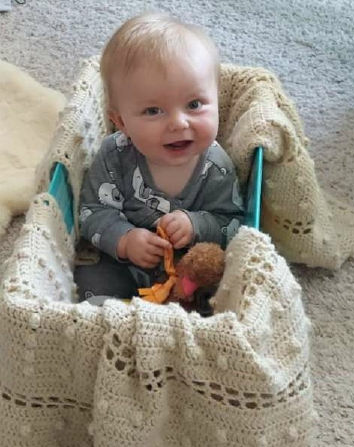 Our program is founded on the four pillars of excellence in neonatal neurocritical care:
This is an accordion element with a series of buttons that open and close related content panels.
Neuro-Assessment
Infants admitted to our Neurocritical care unit (Neuro-NICU) receive a thorough neurologic evaluation including:

Bedside care from nurses who have completed additional training in neonatal neurologic assessment
Physicians and advanced practice providers are trained to perform the neonatal neurologic exam, including the standardized neonatal encephalopathy exam (modified Sarnat)

Advanced neuroimaging modalities, including cranial ultrasound and brain magnetic resonance imaging (MRI) with MRI-spectroscopy, are available in the evaluation of infants with suspected brain malformations and/or injury
We collaborate with the Fetal Concerns Clinic at UnityPoint Health – Meriter Hospital to provide prenatal consultation to expecting mothers with fetuses with neurological conditions identified during pregnancy. Fetal MRI is available to aid in diagnosis and planning for neonatal and neurosurgical care.
We work closely with our colleagues in Genetics & Metabolism to offer an individualized approach to genetic testing, including next-generation whole exome sequencing
Neuro-Monitoring
Continuous video EEG is used to monitor infants for seizures and patterns of background brain activity. EEG studies are interpreted by specially-trained pediatric epileptologists, allowing the neonatology team quickly identify and treat seizures
Amplitude-integrated EEG is used for real-time seizure detection by bedside providers
Cerebral Near Infrared Spectroscopy (NIRS) monitoring helps our team adjust treatments to target optimal blood flow to the brain
Neuro-Protection
Infants with moderate-to-severe hypoxic-ischemic encephalopathy (HIE) are treated with whole-body therapeutic hypothermia to minimize progressive brain injury following perinatal asphyxia
Multi-modal approach to ensure safe and effective use of sedating medications, including

Non-sedated MRI capabilities
Participation in the "Erasing Post-operative Pain" initiative through the Children's Hospital Neonatal Consortium to ensure excellent pain control in collaboration with parents.
Daily collaboration with Pediatric pharmacists, helping us to use medications in a safe and effective manner. Special attention is given to the use of anti-seizure, sedative, and pain medications.
Neuro-Development
Intensive rehabilitative therapies – physical, occupational, and speech/language/feeding – are provided daily
Our physical therapists employ standardized neurologic assessments, such as the General Movements Assessment (GMA) and the Test of Infant Motor Performance (TIMP) to provide on-going assessments of motor development and guide appropriate interventions
Nutritionists participate in daily rounds to ensure that each infant receives optimal nutrition to support brain growth and development
We practice family-centered care, partnering with parents and family members to provide age-appropriate developmental care
After discharge, infants are followed closely in our Newborn Follow-up Clinic at the AFCH Specialty Clinic and the UW Waisman Center for ongoing developmental assessment, ensuring early intervention if concerns about development arise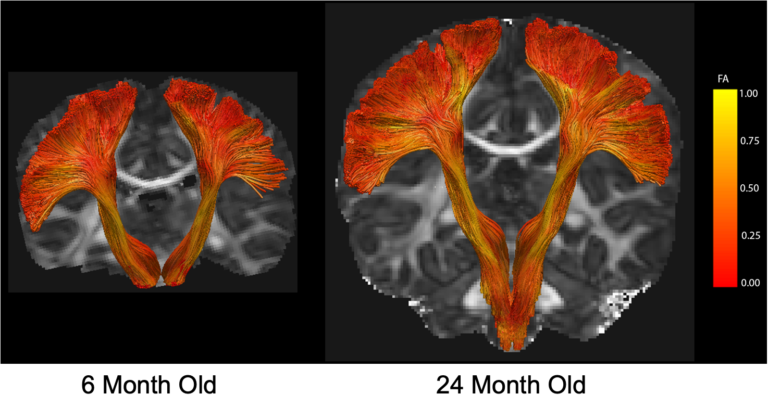 Services Provided
This is an accordion element with a series of buttons that open and close related content panels.
24/7 continuous video electroencephalography (EEG)
EEG permits the evaluation of neural oscillatory activity. This is a non-invasive procedure that is well-tolerated among infants and allows for the monitoring of brain function in critically-ill children. The studies are read by experts with specialized training in the reading of infant and neonatal EEG.
State of the art brain MRI (magnetic resonance imaging)
MRI allows for the evaluation of structural malformations and acute brain injuries among critically-ill children. Fetal and postnatal neuroimaging is reviewed by pediatric neuroradiologists to assist with prospective planning and management.
Therapeutic hypothermia
Whole body cooling for hypoxic ischemic encephalopathy is available, for patients meeting criteria.
Electromyography (EMG)
EMG allows for the examination of infants with suspected neuromuscular or peripheral nerve disease. The studies are read by experts with specialized training in the reading of electromyography.
Genomics and pathology services
Including whole exome sequencing and advanced genetic testing for evaluating suspected neurogenetic conditions.
Clinical Expertise
Our program provides immediate access to a team of highly skilled experts in pediatric and neonatal neurology, epilepsy, and neurosurgery. This ensures that our patients receive the highest level of clinical expertise tailored to their specific needs. We understand the importance of addressing patient concerns promptly and comprehensively.
Within our team, we have dedicated neurodevelopmental specialists who play a vital role in guiding families through the journey of their infant's condition. These specialists offer invaluable insights into the expected short- and long-term outcomes for each child, providing families with a deeper understanding and helping them make informed decisions.
To further advance our understanding of infant neurology, we actively participate in a range of cutting-edge clinical trials. Our ongoing research endeavors focus on identifying biomarkers that hold the potential to predict long-term outcomes in cases of perinatal hypoxic ischemic encephalopathy and premature birth. Additionally, we are committed to unraveling the complexities of various infant-specific neurological conditions, exploring both their long-term prognosis and underlying pathophysiology.
By combining our immediate access to experts, the expertise of our neurodevelopmental specialists, and our dedication to ongoing research, we strive to provide the most comprehensive and advanced care possible for our patients and their families.
Conditions We Treat
| Term | Description |
| --- | --- |
| Brachial plexus injuries during birth | Nerve injuries that can happen during birth, affecting the nerves in the shoulder area and potentially causing weakness or paralysis. |
| Brain malformations | Abnormalities in the structure of the brain, which can include different conditions like focal cortical dysplasia or schizencephaly. |
| Cerebrovascular conditions | Problems related to blood vessels in the brain, such as bleeding inside the brain, stroke, or abnormal blood vessel development. |
| Central nervous system infections | Infections that affect the brain and spinal cord, potentially causing symptoms like fever, headache, and changes in mental state. |
| Central nervous system infections | Infections that affect the brain and spinal cord, potentially causing symptoms like fever, headache, and changes in mental state. |
| Congenital and transient neonatal myasthenia gravis | A condition where newborns may have muscle weakness or difficulty with movements due to problems with the communication between nerves and muscles. |
| Hydrocephalus/ventriculomegaly | A condition where there is an abnormal accumulation of fluid in the brain, leading to enlarged brain ventricles. |
| Hypoxic ischemic encephalopathy | Brain injury caused by reduced oxygen and blood flow to the brain, which can happen around the time of birth. |
| Intracranial tumors and cysts | Abnormal growths or fluid-filled sacs that can develop inside the brain, which may require medical attention and treatment. |
| Metabolic disorders of the newborn | Problems with how the body processes certain substances, which can lead to brain injury or other complications in newborns. |
| Myelomeningocele/spinal anomalies | A birth defect where the spinal cord doesn't develop properly, potentially causing problems with mobility and other complications. |
| Myopathies | Conditions affecting the muscles, which can lead to muscle weakness, stiffness, or other muscle-related problems. |
| Neonatal seizures | Seizures that occur in newborn babies, which can involve sudden and uncontrollable movements or changes in behavior. |
| Neuromuscular junction disorders | Conditions affecting the connection between nerves and muscles, which can cause muscle weakness or difficulty with movements. |
| Peripheral neuropathies | Problems affecting the peripheral nerves, which can result in symptoms like numbness, tingling, or weakness in the limbs. |
| White matter injuries | Injuries to the white matter of the brain, which is responsible for transmitting signals between different parts of the brain. |
Pharmacy