The Department of Pediatrics welcomes medical students as part of the University of Wisconsin School of Medicine and Public Health (UWSMPH) ForWard curriculum.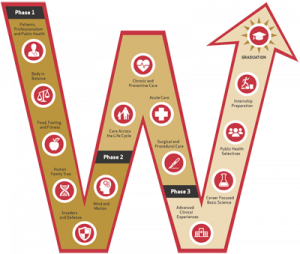 We are excited to share our knowledge and enthusiasm for the care of children, and we want all students who rotate with us to have a rewarding educational experience.
Phase 2 medical students rotate through Pediatrics on the Care Across the Life Cycle block, which is centered on providing health care across the lifespan.
Phase 3 students may participate in a Pediatrics Inpatient Acting Internship, Pediatric Subspecialty Electives or Independent Study Electives.