Peter Ferrazzano, MD
Position title: Professor, Division Chief
Address:
Division of Critical Care
For Academic Inquiries: (608) 263-6878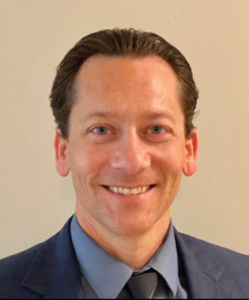 Education
BS, University of North Carolina, Chapel Hill, North Carolina 
MD, Saint Louis University School of Medicine, Saint Louis, Missouri 
Residency, Combined Internal Medicine and Pediatrics, New York Medical College, New York, New York
Fellowship, Pediatric Critical Care, Columbia University, New York, New York 
Professional Activities
Dr. Peter Ferrazzano is the Enid and Jerry Weygandt Professor (CHS) of pediatric critical care and chief of the Division of Critical Care. In addition to his clinical work in the PICU, he serves as medical director of the Waisman Center's Pediatric Brain Care Clinic, a clinic for children with acquired brain injuries and those at risk for long-term neurodevelopmental impacts from a critical illness. Nationally, Ferrazzano has served as chair of the Pediatric Neurocritical Care Research Group (PNCRG), an international research organization focused on improving neurologic outcomes in critically ill children and continues to serve on the PNCRG executive committee. 
Clinical Interests
Ferrazzano is a pediatric critical care physician with a special interest in acquired brain injury, neurocritical care, and improving long-term neurodevelopmental outcomes in critically ill children.
Research Interests
Ferrazzano's research focuses on improving the diagnosis and treatment of acquired brain injury in children. His lab combines advanced neuroimaging techniques with behavioral and neuropsychological assessments in preclinical and clinical studies to assess the physiologic response to injury in the developing brain, as well as the effect of novel therapeutic interventions. Ferrazzano's work focuses on understanding age-related differences in brain physiology, improving prognostication in children with brain injury, and identifying new therapeutic targets to enhance recovery of neurologic function after a brain injury.