Pelin Cengiz, MD
Dr. Pelin Cengiz's research focuses on finding a novel therapy for neonatal encephalopathy subsequent to hypoxia ischemia (HI). She uses the experimental (Vannucci-Rice) mouse model of hypoxia ischemia (HI) to study the sexually differentiated role of neurotrophin signaling in the neonatal hippocampus post-HI. The neurotrophin receptor, tyrosine kinase B (TrkB), plays an important role in neuroprotection and improving the long-term functional recovery following cerebral ischemia by increasing neuronal survival. She has shown that administration of 7,8 dihydroxyflavone (7,8-DHF; potent and selective TrkB agonist) increases TrkB phosphorylation and hippocampal neuronal survival following HI in female, but not in male newborn mice. This female-specific responsiveness to TrkB agonist therapy mimics improved outcomes observed clinically in female newborn humans post-HI.
Doug Dean III, PhD
Dr. Dean's research is dedicated to advancing knowledge about early brain and child development. The first years of life are accompanied by rapid changes to the developing brain and cognitive abilities and a multitude of complex interacting factors, including genetics, early-life exposure to substances, family and social interactions, and home and community environments can have lasting effects on the developmental trajectories. At the heart of this research is the advancement and application of quantitative magnetic resonance imaging (MRI) techniques to probe structural, functional, and microstructural features of the brain.
Peter Ferrazzano, MD
Dr. Ferrazzano's research group uses small animal MRI to identify biomarkers of injury and therapeutic effect in animal models of pediatric cerebral ischemia. A combination of real-time imaging, conventional longitudinal imaging, and rodent behavioral testing is used to comprehensively assess neurodevelopmental differences in the physiology of ischemia and reperfusion, and the response to neuroprotective interventions. We have worked closely with the Sun Lab on their investigation into the role of the sodium/ hydrogen membrane ion exchanger (NHE1) in cerebral ischemia. We recently used T2 and Diffusion Weighted MRI to establish that genetic and chemical inhibition of NHE1 is neuroprotective in a mouse model of transient focal cerebral ischemia. Additionally, this work suggests that the size of the lesion seen on Diffusion Weighted images may be used as a biomarker of neuroprotection as early as one hour after reperfusion.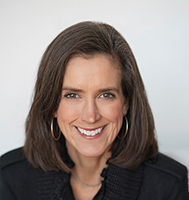 Bernadette Gillick, PhD, MSPT, PT
Dr. Bernadette Gillick is a Neuroscientist and Pediatric Physical Therapist, Associate Professor at the University of Wisconsin-Madison within the School of Medicine and Public Health- Department Pediatrics. She also serves as Director of Research for the Institute for Clinical and Translational Research and the Director of the Waisman Center Pediatric Neuromodulation Laboratory overseeing neuromodulation and neuroimaging research across the lifespan from infancy to adulthood. The goal of her research is to understand and improve outcomes in recovery and development after early brain injury. Her training includes a Fellowship in Clinical Behavioral Trials at the National Institutes of Health (NIH). She has served/serves as the Director of the International Alliance of the Academies of Childhood Disability COVID-19 Task Force, Chair of the Research Committee and Board of Directors for the American Academy of Cerebral Palsy and Developmental Medicine (AACPDM), Scientific Advisory Board member both for the Cerebral Palsy Alliance Research Foundation and the Cerebral Palsy Foundation. Dr. Gillick has served as a grant reviewer for multiple entities including the NIH, the Cerebral Palsy Alliance Research Foundation (CPARF), and the AACPDM. Dr. Gillick's international and national funding awards include the NIH (K01, R21, R01 mechanisms), CPARF, AACPDM, and Foundation for Physical Therapy. Dr. Gillick has recently been awarded the AACPDM 2021 Mentor of the Year and has guided over 100 mentees in multidisciplinary fields and levels of education.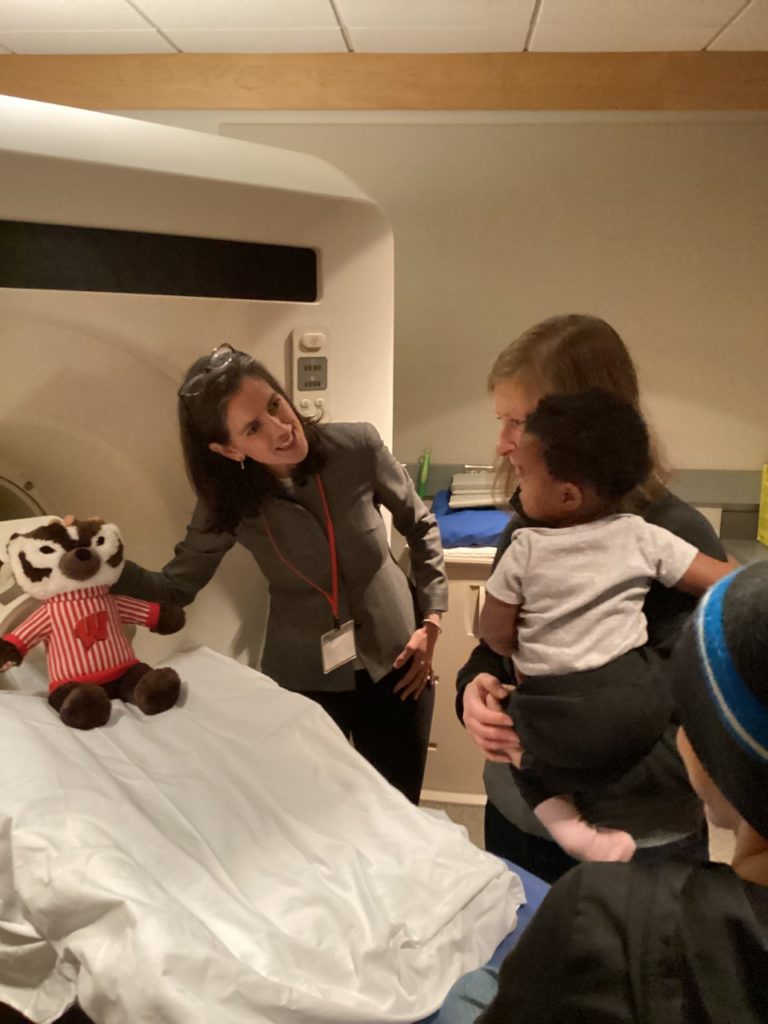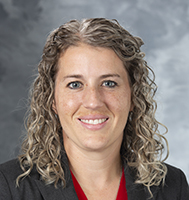 Whitley Hulse, MD
Dr. Hulse's research interests revolve around identifying neonatal intensive care nutritional care practices that will promote a goal growth trajectory and ultimately positively impact long-term neurodevelopmental outcomes. She currently is initiating a clinical trial investigating how our nutritional care practices influence the development of fat-free mass at term-corrected age.  She will utilize the PEAPOD Infant Body Composition Measurement Device (COSMED, Ltd, Concord, California) that uses air-displacement plethysmography technology to measure fat-free and fat mass for our neonatal population. Additionally, she will continue to study the effect of supplemental iron on neurodevelopmental outcomes evaluated by reticulocyte hemoglobin.
Hrissanthi "Chris" Ikonomidou, M.D., Ph.D.
Dr. Ikonomidou is a physician researcher who wants to develop therapies for neurodevelopmental disorders. Her research focuses on exploring how the developing brain reacts to environmental insults and finding ways to protect it. The goal is to help optimize therapeutic interventions in infants born prematurely, infants, children and adults with brain injuries, seizures, neurodevelopmental disorders or cancer.
More recently Dr Ikonomidou has developed interest in neuromodulation. Her team wants to explore the potential of direct current stimulation and cognitive training to improve cognitive skills in MCI and intellectual disabilities.
Melisa Carrasco McCaul, MD, PhD
The research of the TREES Lab, for the Timely Recognition of Early and Emerging Signs Of Neurological and Cognitive Dysfunction in Infancy, focuses on the long-term cognitive development of children, including healthy infants and those afflicted by a newborn brain injury. The research lab aims to identify imaging, neurophysiological, and behavioral biomarkers that will help predict executive dysfunction and cognitive disability in populations at risk.
Additional Research Groups
Pediatric Neuromuscular Disorders Program
The Pediatric Neuromuscular Disorders Program at the University of Wisconsin School of Medicine and Public Health is committed to providing the highest quality of care among children with neuromuscular disorders. The program at the American Family Children's Hospital is certified as a care center by both the Muscular Dystrophy Association (MDA) and Parent Project Muscular Dystrophy (PPMD). We offer comprehensive, multidisciplinary, and family-centered care in our clinics. Our program welcomes medical students, residents, and fellows to join us in learning about the exciting advances in pediatric neuromuscular care, and we also serve as clinical and educational resources for the Wisconsin community and health providers. Team members are actively involved in clinical research projects that seek to improve long-term outcomes and test novel treatments in neuromuscular diseases.
Waisman Newborn Follow Up Clinic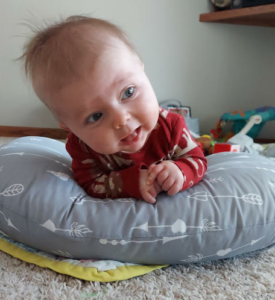 The Waisman Center Newborn Follow up Clinic is a partnership with UW Health and the American Family Children's Hospital (AFCH). Our team provides assessment, diagnostic evaluation, and treatment recommendations in order to provide families with information and supports to promote optimum development for high risk infants and toddlers.