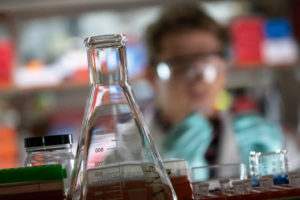 The UW Department of Pediatrics' research training program cultivates learners and faculty who want to develop careers in pediatric research.
Our residency program's research opportunities include a required scholarly project and support of the research pathways developed by the American Board of Pediatrics. We also offer a National Institutes of Health-supported MD/PhD program for future physician-scientists.
Our fellowship programs offer outstanding research opportunities with mentors in basic, translational and clinical research — in our department, the School of Medicine and Public Health, and across campus.
Our faculty mentoring program provides guidance and critical evaluation of research performance and productivity.