Department Chair
We seek a recognized leader with proven leadership and management skills as well as an outstanding academic background. The chair will provide strategic and administrative leadership of the highest quality to the department as well as the school and its academic health system in its research, teaching, and clinical missions.
Read the position vacancy listing for Chair, Department of Pediatrics for further details. The deadline for assuring full consideration is November 5, 2023; however, positions will remain open and applications may be considered until the position is filled.
Faculty Positions
This is an accordion element with a series of buttons that open and close related content panels.
Child Protection
Developmental Pediatrics & Rehabilitation Medicine
Gastroenterology, Hepatology & Nutrition
General Pediatrics & Adolescent Medicine
Genetics & Metabolism
Hematology, Oncology & Bone Marrow Transplant
Neonatology & Newborn Nursery
Pulmonology & Sleep Medicine
Administrative and Research Staff Openings
Meet Our Recruitment Team
The Department of Pediatrics recruitment team is dedicated to recruiting new faculty and staff to support the department's dedication to continued excellence and growth. Our recruitment team members strive to attract candidates who are compassionate, diverse, empathetic, accountable, innovative, respectful, and collaborative. Creating a positive pediatric candidate recruitment experience is important to our department, and we strive to create an equitable and inclusive process, every step of the way. On, Wisconsin!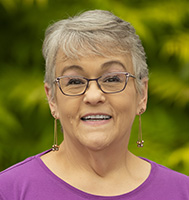 Dolly Torres, Pediatric Recruitment Coordinator
Dolly has been with the Department of Pediatrics for 12 years. She enjoys getting to know candidates and providing resources on area schools, neighborhoods and surrounding communities, culture in Madison, and much more. Dolly is full of fun facts about American Family Children's Hospital and the department in general. Dolly specializes in recruiting faculty, advanced practice providers (APPs), and staff.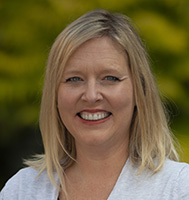 Leigh Fredericks, Pediatric Faculty Recruiter
Leigh has been with the Department of Pediatrics since 2022 and has been a faculty recruiter since 2013. She enjoys interacting with candidates and sharing why the UW School of Medicine and Public Health is the best place to call home. Leigh specializes in recruiting faculty.