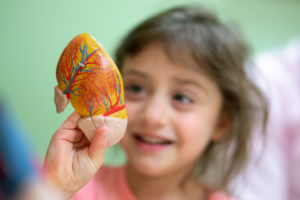 The Mission of the Division of Pediatric Cardiology at the University of Wisconsin School of Medicine and Public Health is to maintain excellence in clinical care, education, and research.
The division recognizes that excellence in pediatric cardiovascular medicine and surgery requires a well-coordinated team approach to care. Important contributors to divisional activities include physicians (pediatric specialists in cardiology, cardiovascular surgery, critical care medicine, anesthesiology and perfusion, and high risk obstetricians), nurse practitioners, registered nurses, echocardiography technicians, exercise physiologists and our patients, their families and their referring physicians. We strive for excellence in service and clarity in communication with our patient's families and with their physicians.
Current special interests in the division include cardiac imaging including echocardiography magnetic resonance imaging, fetal echocardiography, exercise physiology, interventional catheterization, and adult congenital heart disease. Our division participates in several multidisciplinary clinics including adult congenital heart disease clinic, prenatal cardiology clinic, inherited arrhythmias clinic, and neuromuscular disease clinic. The division members staff an extensive network of outreach clinics to better serve our patients. The Division members interpret echocardiograms from hospitals in the outreach network. Telemedicine services are currently under development.
The division members are committed to providing excellence in education to medical students, to residents, and to health care providers already in practice in Wisconsin and surrounding areas. The Division of Pediatric Cardiology will carry out clinical, transitional, and basic research in areas related to the heart and cardiovascular system. Our ultimate goal is to improve the cardiovascular health of children.