Highlights
The department was ranked #12 of 88 medical school pediatric departments nationwide for National Institutes of Health (NIH) awards, according to data compiled and released by the Blue Ridge Institute for Medical Research (BRIMR).
The department had $34.1 million in grant funding in FY18, a 42 percent increase from FY17.
In FY18, 64 faculty (36%) in 13 divisions had extramural funding supporting their salary.
Faculty submitted 143 grant proposals in FY18, with 53 (37 percent) funded.
Throughout 2018, our faculty were PIs or co-Is on 247 grants. Our department's centralized clinical research coordinators managed 60 studies, a 9 percent increase from 2017.
Faculty, residents and fellows presented 71 abstracts at the department's 2018 Spring Research Day. Of these, 25 (35 percent) were accepted at the Pediatric Academic Society (PAS) meeting: 13 as poster presentations, 10 as platform presentations and two as workshops.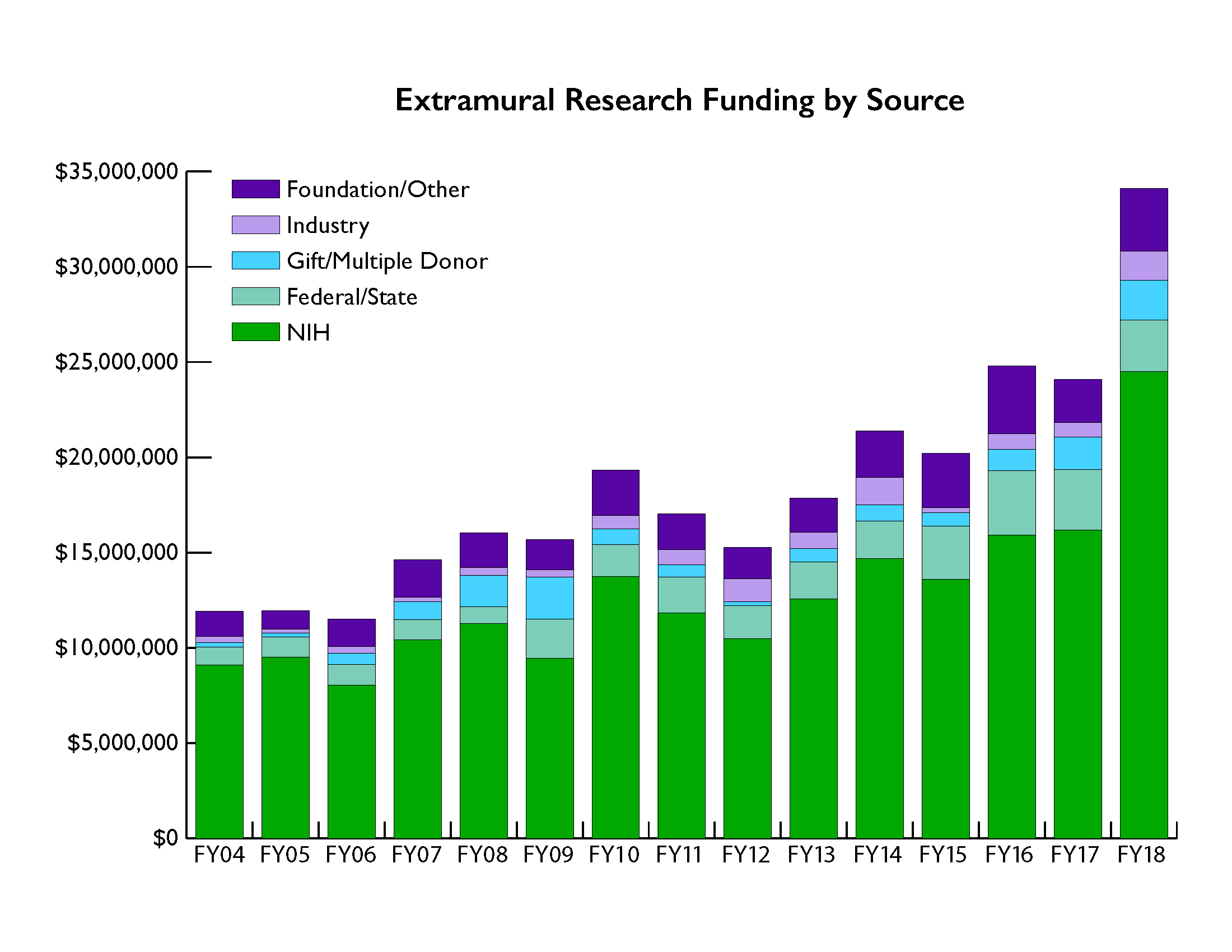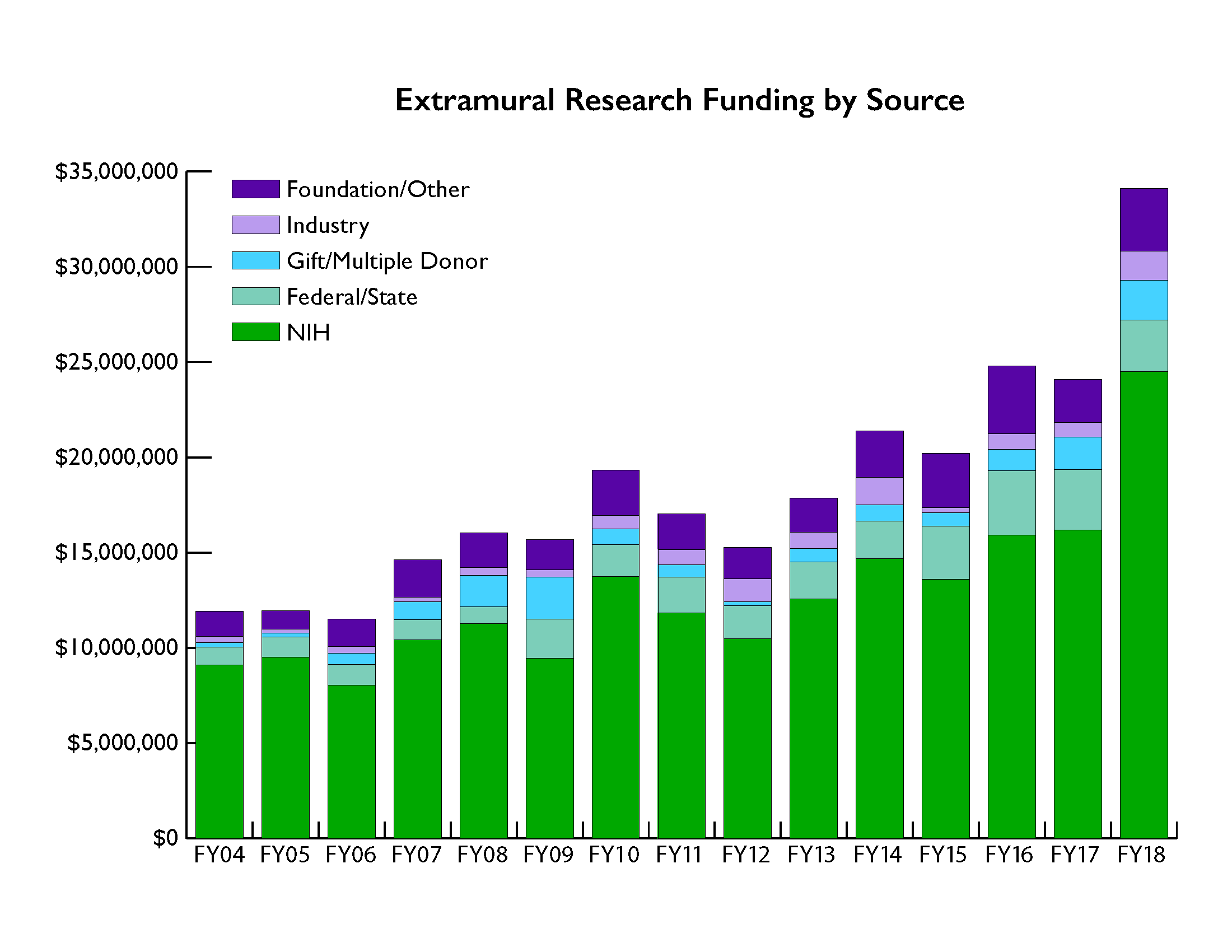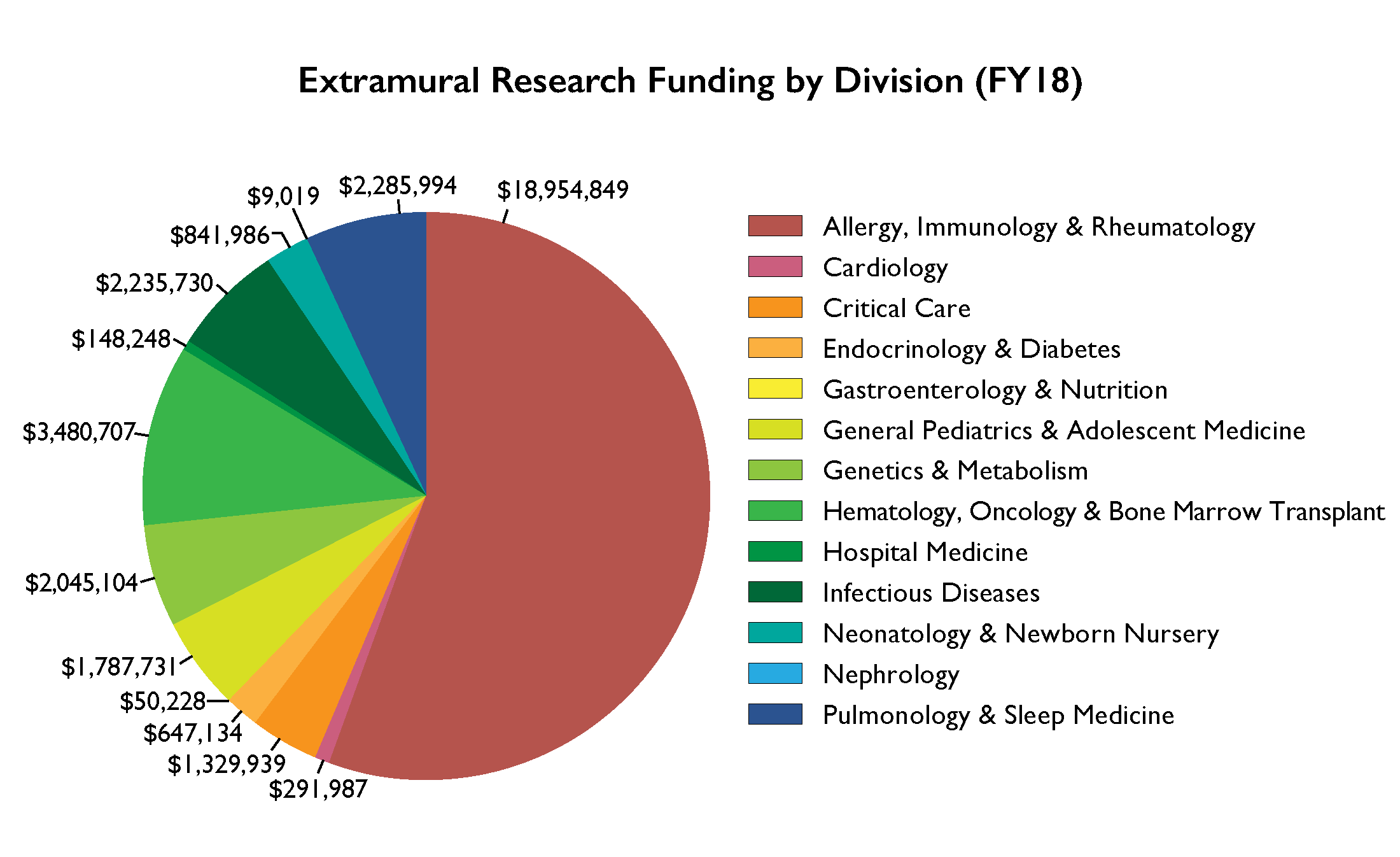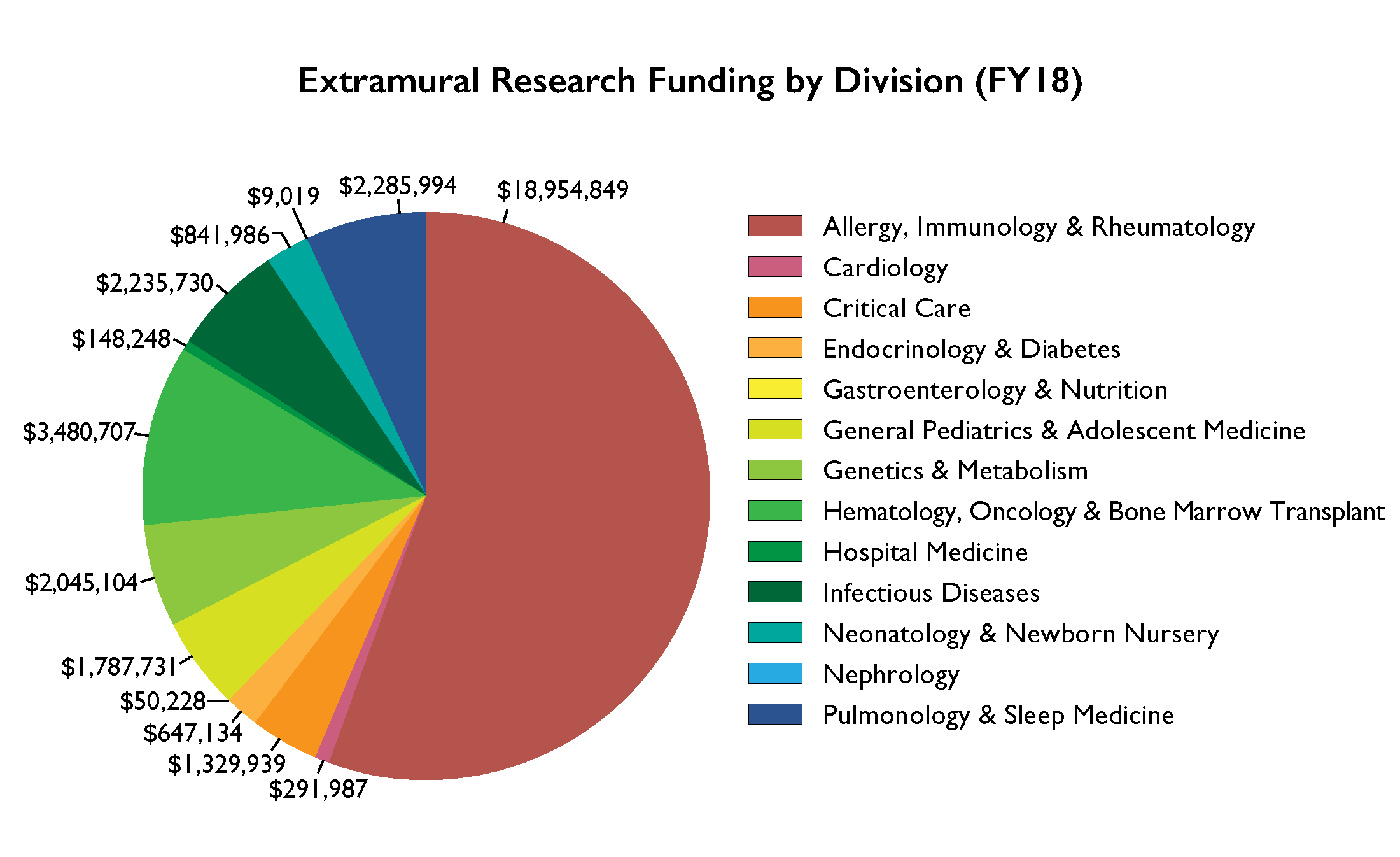 SPR/APS Members
The following faculty are active members of the Society for Pediatric Research:
·       David Allen, MD

·       Mei Baker, MD

·       Sabrina Butteris, MD

·       Christian Capitini, MD*

·       Aaron Carrel, MD

·       Pelin Cengiz, MD

·       Elizabeth Cox, MD, PhD

·       Philip Farrell, MD, PhD (emeritus)

·       Peter Ferrazzano, MD

·       John Hokanson, MD

·       Daniel Jackson, MD

·       Matthew Harer, MD*

·       Michelle Kelly, MD

·       Julie Kessel, MD

·       Pamela Kling, MD

·       Robert Lemanske, MD

·       Ryan McAdams, MD

·       David McCulley, MD*

·       Eneida Mendonça, MD, PhD

·       Olachi Mezu-Ndubuisi, MD, OD

·       Caroline Paul, MD

·       J. Carter Ralphe, MD

·       Michael Rock, MD

·       Jessica Scott Schwoerer, MD*

·       Christine Seroogy, MD

·       Kristin Shadman, MD

·       Anne Marie Singh, MD*

·       Judith Smith, MD, PhD

·       Nick Von Bergen, MD

·       Ellen Wald, MD (emeritus)

·       Michael Wilhelm, MD, MS

·       Jon Wolff, MD
*Became a member in 2018
The following faculty are active members of the American Pediatric Society:
·       David Allen, MD

·       Sharon Bartosh, MD

·       James Conway, MD

·       Kenneth DeSantes, MD

·       Bruce Edmonson, MD, MPH

·       Marlowe Eldridge, MD

·       Philip Farrell, MD, PhD (emeritus)

·       James Gern, MD

·       Frank Greer, MD

·       Anna Huttenlocher, MD

·       Bruce Klein, MD

·       Robert Lemanske, MD

·       Michael MacDonald, MD

·       Ryan McAdams, MD

·       Paul Sondel, MD, PhD

·       Ellen Wald, MD