This summer a cohort of eighteen medical students are being mentored by pediatrics faculty as part of the Shapiro Research Program. The program, which began in 2002 with just nine students, provides opportunities for approximately 100 medical students to participate in eight- to 10-week summer research projects with UW-Madison faculty members. The eighteen pediatrics-sponsored projects span multiple specialties and divisions. This month, we're spotlighting the student research projects under the mentorship of Matthew Harer, MD, Michelle Kelly, MD, and Megan Moreno, MD, MSEd, MPH. 
'Genuine curiosity and excitement'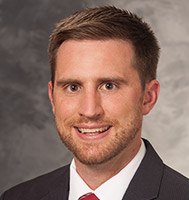 Matthew Harer, MD, assistant professor, Neonatology and Newborn Nursery, has mentored students in the Shapiro Research Program for the past three years. "I really enjoy the whole process," reflected Harer. "It's really awesome to see each student's genuine curiosity and excitement about research."
For the next several weeks, Harer will be working with SMPH medical student Kari Borowski. Their project, "Use of a cerebral to renal oxygenation ratio to improve detection of acute kidney injury in preterm neonates," will measure kidney tissue oxygenation. Borowski will help recruit, enroll, and run the prospective study at the UnityPoint Health–Meriter NICU, and she will assist with data collection and analysis of a previous cohort. Read more.
'Innovative and forward-thinking'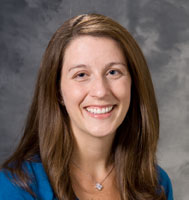 "It's wonderful to see a student's sense of accomplishment as they successfully work through a project from start to finish," explained Michelle Kelly, MD, associate professor, Hospital Medicine. 
This summer, Kelly will be mentoring Carley Sprackling. Their project, "Stakeholder perspectives on sharing physicians' notes with adolescents," will analyze qualitative data from focus groups to identify benefits, challenges, and implementation strategies of allowing adolescents access to their doctors' notes. Read more.
'Students bring energy'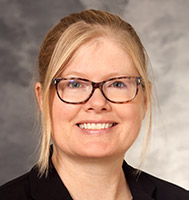 For the past twelve summers, Megan Moreno, MD, MSEd, MPH, professor, vice chair of academic affairs, and division chief, General Pediatrics and Adolescent Medicine, has mentored medical students through the Shapiro Research Program. "Students bring energy, experience, and enthusiasm to their summer work," explained Moreno. "I enjoy the opportunity to bring great team members into SMAHRT and watch students shape their ideas into an independent research project."
This summer SMPH medical students Hannah Fleischmann and Claudia Vilela will join Moreno's Social Media and Adolescent Health Research Team (SMAHRT). Read more.
About the Shapiro Research Program
The Shapiro Research Program is a cornerstone program at the School of Medicine and Public Health. Research projects span a broad range of scientific investigation, including basic science, clinical, translational, health services, global health, public health, quality improvement and medical ethics. The program is supported by a generous endowment from the Herman and Gwendolyn Shapiro Foundation.