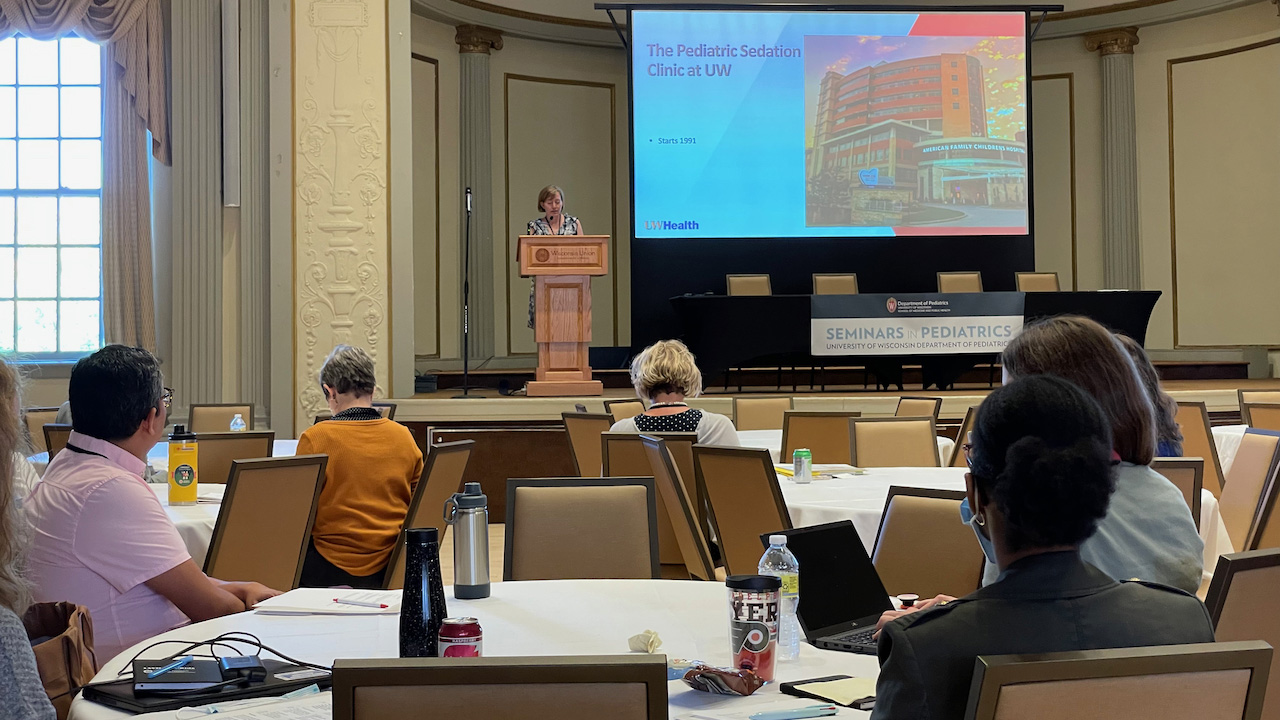 The Department of Pediatrics annual Seminars in Pediatrics took place on September 9 with both an in-person option for attendees who could be present at the UW–Madison Memorial Union and an asynchronous remote option.
The co-chairs of Seminars in Pediatrics, Mala Mathur, MD, MPH, associate professor, Division of General Pediatrics and Adolescent Medicine, and the department's director of professional development, and Kristin Tiedt, MD, assistant professor, Division of Hospital Medicine, developed and organized the offerings. The day-long event included breakfast, lectures, workshops, lunch, networking, vendors, and a cocktail hour. About 100 people were involved in the event.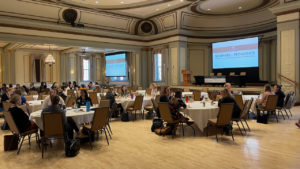 The theme of this year's Seminars in Pediatrics was Growth and Development. Speakers presented four main lectures that addressed pediatric feeding issues, gender affirming care, pediatric sedation, and supporting those affected by eating disorders. In addition, participants could select two workshops from the three that were offered in the morning and then again in the afternoon. Topics ranged widely, from mental health concerns precipitated by the COVID-19 pandemic to metabolic syndrome and bladder and bowel issues. Lecture titles and speakers, as well as the workshop topics and leaders, can be found on the Seminars in Pediatrics 2022 website.
The day's sessions wrapped up with a discussion by Department of Pediatrics residents and fellows, "Two Minutes/Two Slides," which was moderated by David Bernhardt, MD, professor, Division of General Pediatrics and Adolescent Medicine, as well as professor in the Department of Orthopedics and Rehabilitation, where he also has a primary care sports medicine practice. Mathur delivered the closing remarks, and the conference ended with an hour-long social reception.
Credits are available for in-person participants, and the four main lectures, also available on demand, offer post-event CME/MOC credits. Attendees have a year to complete the credits for each lecture. Further CME/MOC information about in-person conference credits and for the remote, on-demand format is available online.
Please contact the Seminars in Pediatrics Committee through the Professional Development Team for more information, comments, and suggestions about this and future Seminars in Pediatrics.