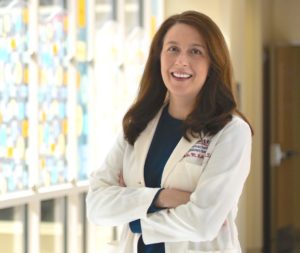 The American Academy of Pediatrics (AAP) will launch its new journal, Pediatrics Open Science, in early 2023, under the leadership of Editor-in-Chief John Patrick Co, MD, MPH, associate professor of pediatrics at Harvard Medical School, and Deputy Editor Michelle M. Kelly, MD, MPH, associate professor in the University of Wisconsin Department of Pediatrics Division of Hospital Medicine. The global open access publication will publish a wide range of clinical and academic articles for physicians and other pediatric healthcare professionals.
Kelly is a physician-scientist and health services researcher. She organized the Kelly Research Group to investigate the design and evaluation of interventions that leverage the voices of families to improve the quality and safety of care for children. Kelly previously served on the editorial board for Hospital Pediatrics and currently is an associate editor for the Journal of Hospital Medicine.
Kelly believes that Pediatrics Open Science will be an essential platform for authors worldwide to meet open access requirements, as well as to broaden the reach of their research and improve the care of children.
The premier Pediatric Open Science issue will include articles ranging from asthma in adolescents and hyperbilirubinemia to Kawasaki disease and firearm injury in emergency departments.