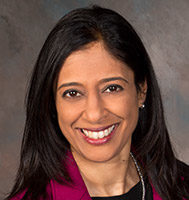 The UW School of Medicine and Public Health's integrative health program was created in 2001 — one of the first such programs in the country. Today it continues as one of the largest. The UW Integrative Health Program, as it came to be called, was founded by David Rakel, MD, when he joined the faculty as an assistant professor in family medicine. He is now chair and professor in the Department of Family Medicine and Community Health. He had come to the UW School of Medicine and Public Health after completing a two-year fellowship with the Arizona Andrew Weil Center for Integrative Medicine. Revelatory experiences with integrative medicine techniques earlier in his medical practice convinced him that he needed to study these techniques that had not been part of his medical education. Integrative medicine has become an important aspect of the Department of Family Medicine and Community Health since Rakel's arrival.
After more than a year of planning and development, the UW Integrative Health Program officially opened the Osher Center for Integrative Health at UW–Madison in December 2022. It is now part of the international Osher Collaborative for Integrative Medicine, joining 10 other large medical institutions that collaborate on education, clinical practices, and research in integrative medicine. The Department of Family Medicine and Community Health is the official home of the new Osher Center of Integrative Health at the UW.
Integrative medicine and pediatrics
With a long-standing yoga practice, including teacher training, and experience in mindfulness meditation, Mala Mathur, MD, MPH, director of professional development and associate professor, Division of General Pediatrics and Adolescent Medicine, has a keen interest in how these and other integrative medicine practices may be effective for pediatric patients. Her own research investigates families and mindfulness approaches. "My passion," Mathur said, "is to bring integrative health modalities — patient-centered, evidence-based techniques — to pediatric primary care as complementary to conventional practices."
She is currently completing a fellowship in integrative health through the Osher Collaborative, is a member of the outreach committee for UW Integrative Health, and is part of the UW Health Integrative Health Leadership Team. "How can we apply a DEI lens and bring integrative health practices to the larger community, especially to families who are under-resourced?" Mathur said. "That is just one of the questions to address."
While integrative medicine practices are increasingly accepted by physicians as complementary treatments for adults, their use among pediatricians lags behind. To address that hesitancy or what may be a lack of practitioner knowledge, Mathur has worked to bring expert presentations to department members through such venues as Grand Rounds and other discussions. Mathur arranged for Rakel to give a Pediatric Grand Rounds presentation on April 21, 2022, entitled, "Towards a Salutogenic Science in Primary Care." "Salutogenics" is the science of promoting, creating, and maintaining health, and it differs from conventional medicine in that its focus is wide — encompassing health and resiliency in all its forms, sources, resources, and manifestations. It is a fundamental underlying concept of integrative medicine, and virtually the opposite of pathogenesis, which focuses on disease and linear paths to its resolution.
In addition, Mathur invited Hilary McClafferty, MD, from the University of Arizona Andrew Weil Center for Integrative Medicine to give a Pediatrics Grand Round presentation on December 1, 2022, entitled "Pediatric Integrative Medicine: Expand Your Approach to Children's Health." In this overview talk, McClafferty defined the field of pediatric integrative medicine, discussed three pediatric conditions where there is supporting evidence for use of integrative medicine, recognized contraindications for use of it, and offered three high-quality information sources about the field. Early on, she presented a useful safety/efficacy algorithm that may help practitioners determine the appropriateness of a technique.
McClafferty presented three examples of large, mainstream children's hospitals that incorporate pediatric integrative medicine (PIM). First, Children's Hospital of Philadelphia clinics has incorporated many integrative medicine practices. She discussed the case of one 12-year-old patient who was able to learn to use self-hypnosis, an anti-inflammatory diet, and other PIM techniques to control his IBS.
She then presented the work of Children's Mercy Hospital's headache clinic in Kansas City, which sees approximately 8,000 patients annually, with 1,500 patients in the Acute Care Headache Treatment Center. It uses nerve blocks, acupuncture, and biofeedback, among other techniques, to treat children's headaches.
Lastly, McClafferty examined the Stanford University Lucile Packard Children's Hospital's complex care clinic, which incorporates pediatric integrative medicine (PIM). A gastroenterology clinic and pain clinic see the majority of the PIM consults.
These examples illustrate that PIM is widely practiced in large academic institutions and is recognized as effective by both physicians and parents. It is a strong argument for wider use of pediatric integrative medicine.
Currently, several Department of Pediatrics members already use some pediatric integrative medicine techniques. Mathur uses mind-body approaches to address stress in children and parents. Dorota Walkiewicz-Jedrzejczak, MD, associate professor, Division of Gastroenterology, Hepatology, and Nutrition, uses hypnosis in her treatment of pediatric GI disorders. Resident Samantha Tyler, DO, PL3, will start working within the integrative medicine program in July as part of the osteopathic manipulative medicine (OMM) consult team, specifically for treating pediatric patients.
"The core principles of osteopathic and integrative medicine overlap with each other, as well as with my own personal values and goals within medicine," Tyler said. "Acknowledging the body's ability to heal if given the fuel and space to do so and understanding how physical and emotional impacts affect our health are just two examples."
Mathur encourages all department members with an interest in pediatric integrated medicine to contact her to learn how to take steps forward. "One of my goals as Director of Professional Development is to bring more information about integrative medicine to the department," Mathur said. "I hope to offer more educational talks and resources to residents, fellows, and faculty to encourage them to consider learning more about how PIM could be incorporated into our clinical practices."