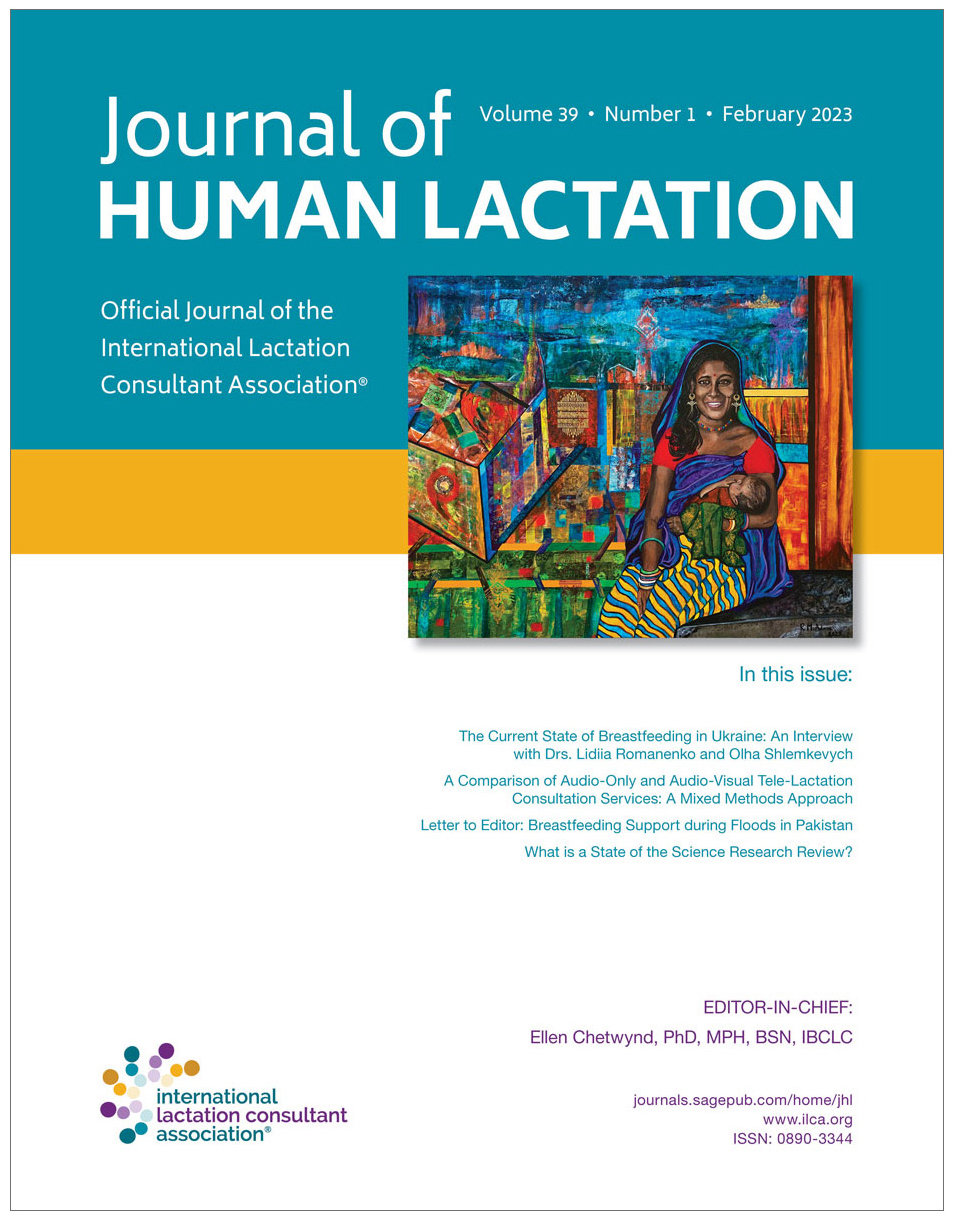 The Journal of Human Lactation featured an original painting, The Gift of Human Milk (acrylic on wood, 39 x 48 inches), on the cover of its February 2023 issue. The original artwork was painted by Ryan McAdams, MD, professor and chief, Division of Neonatology and Newborn Nursery, and Division of Global Pediatrics.
In an accompanying article that was published in the issue, McAdams explains he was inspired to create the painting by the people he met and the culture he encountered in Dehli, India, during a volunteer medical trip in the summer of 2022.
"The painting celebrates the amazing gift of human milk that a mother can provide for her child," McAdams wrote. "As a neonatologist, promoting the benefits of human milk is essential to enhance the health of all children worldwide."
McAdams' article goes on to detail breastfeeding statistics in India, along with the human and monetary consequences of not breastfeeding in a country that sees about 25 million births each year.