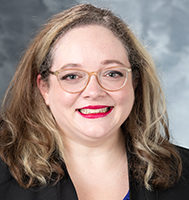 After two years as interim director of pediatric fellowship programs, Cathy Lee-Miller, MD, assistant professor and fellowship program director for the Division of Hematology, Oncology, and Bone Marrow Transplant, has handed the baton to a new director charged with overseeing the 14 GME fellowship programs within the Department of Pediatrics. Ellen Selkie, MD, MPH, assistant professor, Division of General Pediatrics and Adolescent Medicine, stepped into that role August 1, 2023.
"The position combines a global view and many responsibilities," Lee-Miller explained. "The director of pediatric fellowships wears many hats and essentially serves as a medical educator, administrator, ombudsperson, organizer, and mentor." The director must also endeavor to ensure that all pediatric fellowship programs are supporting their fellows and complying with program requirements from both the Accreditation Council for Graduate Medical Education (ACGME) and the UW Graduate Medical Education (GME).
The director supervises the organization and implementation of the pediatric fellows' core curriculum series. This series of educational presentations teaches core pediatric topics, ranging from research best practices to mentorship and humanism topics that build the foundation of what all fellows should learn regardless of subspecialty. Promoting the professional development of fellowship program directors and coordinators and maintaining good process and progress through meetings and troubleshooting is also an aspect of the position's many duties.
Selkie is ready and eager to take on those responsibilities. "I'm excited about being involved with fellows as the last step in their training en route to who they will become as physicians," she explained. She is also eager to become involved with the core curriculum series. "The core curriculum series is an aspect of fellow training that both enhances knowledge and allows fellows across divisions to engage with one another," she said. "Compared with residency, fellowships have fewer trainees per program and therefore fewer near-peer interactions. I would like to lift some of that potential isolation and create more cross-division connections."
She believes that the position's responsibilities are a good fit for her and looks forward to everything that awaits her. The department gratefully thanks Cathy Lee-Miller for her two years of service in the position, and it offers congratulations to Ellen Selkie as she steps into her new role.