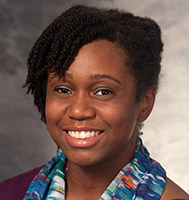 Adolescence and young adulthood are often difficult periods. Since the beginning of the pandemic in early 2020, however, rates of anxiety and depression among young people worldwide have more than doubled. Jasmine Zapata, MD, MPH, assistant professor in the Division of Neonatology and Newborn Nursery, and chief medical officer and state epidemiologist for community health with the Wisconsin Department of Health Services, is acutely aware of these troubling increases. She is no stranger to adversity herself. A few months before she was to take the MCAT — a crucial step toward her goal of becoming a physician — her younger brother, Aaron, died suddenly in his sleep at age 16. "I knew I wanted to be a doctor ever since I was 5 years old and I never wavered," Zapata recounted, "but when my little baby brother passed away, it completely broke me."
Using her own experiences with such daunting obstacles, Zapata has written an interactive activities book for young people, "Life is a Battle but We Will Win," to support them and help them overcome adversities. "The whole purpose of this book is to inspire hope, and let young people know that they should never give up on their dreams despite any adversities that they face," Zapata explained.
Madison365 published "Dr. Jasmine Zapata's new interactive and inspirational activity book helps young people overcome life obstacles" on November 15, 2022.