Q&A with Nicholas Pytel, DO, assistant professor, Division of Hematology, Oncology, and Bone Marrow Transplant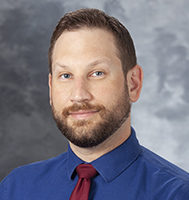 Hometown: LaSalle, Illinois
Educational/professional background: I obtained my BS in Materials Science and Engineering from the University of Illinois at Urbana-Champaign in addition to my MS in Biomedical Engineering from the University of Wisconsin–Madison. I earned my DO from the Arizona College of Osteopathic Medicine at Midwestern University and completed both my pediatric residency as well as pediatric hematology/oncology fellowship here at the University of Wisconsin, where I also was an Instructor for a year post-fellowship. I then pursued advanced training in pediatric neuro-oncology at St. Jude Children's Research Hospital prior to returning to the UW for my current role.
Previous position: Clinical fellow in neuro-oncology at St. Jude Children's Research Hospital
What is your field of research or area of clinical care, and how did you get into it? My area of focus is pediatric neuro-oncology. My interests in brain development, oncology, and novel therapies all were able to merge in this field as I progressed through my career. In addition, great mentors along the way helped guide and create opportunities for me.
How would you describe your work to a 5-year-old? I treat kids with cancer and help them and their families be strong.
What attracted you to UW–Madison? I think the people here are great, the research is top-notch, and it's very rewarding to work in such a collaborative environment.
What is your favorite thing to do in Madison? I love exploring the outdoors and finding new restaurants and breweries.
What's one thing you hope trainees will learn from you and your work? It's okay to keep asking questions if something isn't clear. Also, keep advocating for your patients.
Do you feel your work relates to the Wisconsin Idea? If so, please describe how. Childhood cancer treatment and education spans the entire state of Wisconsin and beyond its borders. Particularly, in the field of pediatric neuro-oncology and neurocutaneous disorders, we are always trying to find ways to help with education for our patients, families, and communities.
What's something interesting about your area of expertise you can share that will make us sound smarter during video chats and parties? It's a myth that we only use 10% of our brains. We use our whole brain, and there is remarkable plasticity and adaptation that can help when damage occurs.
What are some of your hobbies and other interests? I enjoy running, biking, and brewing.