Written by: Ann Grauvogl
With its new Division of Global Pediatrics, the Department of Pediatrics in the University of Wisconsin School of Medicine and Public Health provides a structure to support education, develop partnerships and encourage collaboration to improve children's health across the world.
Sabrina Butteris, MD, associate professor of pediatrics and a member of the Advisory Committee for the UW-Madison Global Health Institute, leads the new division, the 17th in the department.
The division is an academic home for pediatric faculty working in global health, building on the success of the department's global health residency track and faculty led innovations in global health education. Those include Simulation Use for Global Away Rotations (SUGAR), a collection of free educational products used to prepare medical providers to work in resource-limited settings, and Global Health in Pediatric Education: An Implementation Guide for Program Directors, a comprehensive, practical resource for incorporating global health education into pediatric training programs sponsored by the American Board of Pediatrics.
"It's an academic home for people who have a shared passion for global child health," Butteris says. "This collaborative effort will help move the ball forward and ultimately improve the health of children worldwide."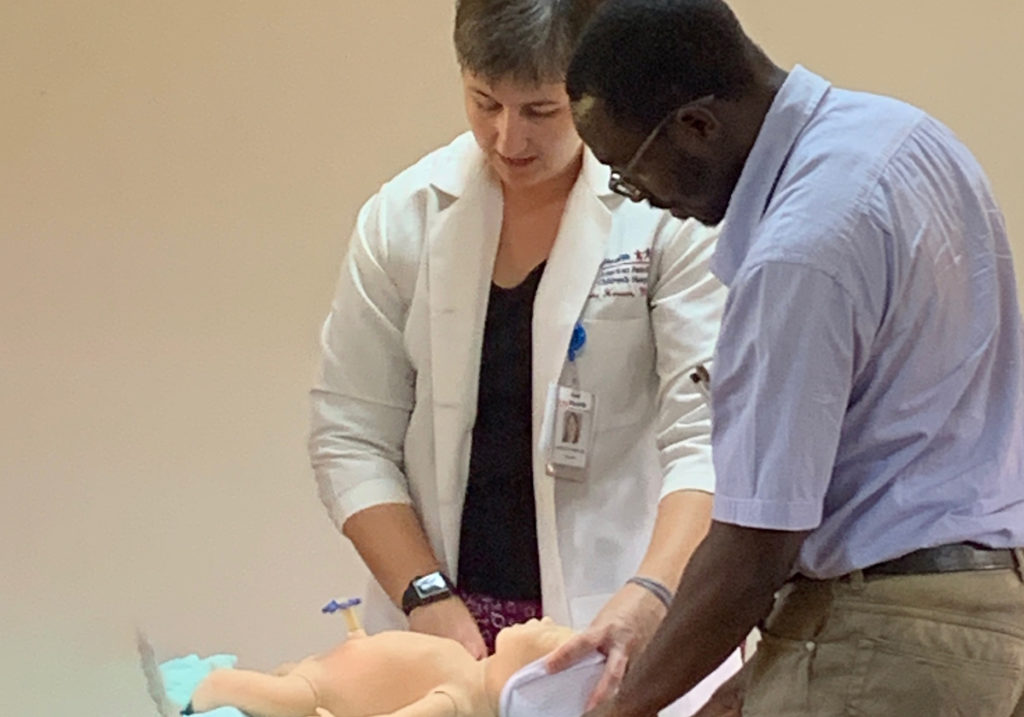 The division is built on the philosophy that "every child everywhere deserves optimal well-being and the opportunity to thrive." It recognizes that global health is also local. The vast majority of the world's children live outside the United States, yet as many as one in four in the U.S. are from immigrant families. "We are all interconnected," Butteris says.
Creating a Division of Global Pediatrics puts UW-Madison on the leading edge of global child health and recognizes a critical mass of faculty who are involved in the field. Division members are global health leaders in major pediatrics organizations across the country. They include:
James Conway, MD, an associate director at the Global Health Institute and leading vaccine advocate;
Tony Garcia-Prats, MD, MSc, international tuberculosis researcher;
Laura Houser, MD, associate director of the Global Health Track;
Ryan McAdams, MD, who leads the Division of Neonatology;
Nicole St Clair, MD, director of the Global Health Track; and
Chelsea Schaack, Global Health Track coordinator and medical program assistant for the division.
Butteris sees both a moral and practical imperative to establishing the division that will promote and encourage global child health activity. "Kids die that don't need to," she says. "Two thirds of the deaths are preventable." She also believes faculty, staff and students must be familiar with all kinds of disease: "Diseases get on planes just like people. None of us live in a bubble."
The division creates a regular, structured forum for global health scholarly work, connecting and supporting faculty and staff whose global health interests span education, clinical care and innovation, leadership, advocacy and systems improvement. It recognizes practitioners' growing interest in global health and can optimize recruitment, productivity and mentoring to develop a solid global health infrastructure.
"I am proud of establishing both the Global Health Track for training our residents and the Global Health division as a home for "connection" and scholarly activity for faculty," said Ellen Wald, MD, Chair of the Department of Pediatrics.