Message from the Program Director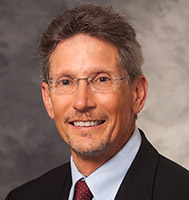 Welcome to the University of Wisconsin Pediatric Endocrinology and Diabetes Fellowship Training Program! Our Program provides comprehensive clinical training, a broad spectrum of research opportunities, and exceptional mentoring and education by dedicated, approachable, and knowledgeable faculty. Our goal is to train truly exceptional specialists capable of excelling in clinical- or research-focused careers in pediatric endocrinology. The program's excellence as an academic training environment is recognized by NIH T32 grant support, awarded to just a handful of Divisions of Pediatric Endocrinology in the country. Perhaps the most special attributes of the Fellowship Training Program, however, are the "intangibles" offered by our people and place.  The faculty, nurses, and administrators of our Division make up a closely-knit professional family that is exceptionally committed to the success and well-being of every fellow.  Madison, a vibrant, diverse, and picturesque city with a population of 250,000, is perennially rated among the very best places in the country to live, play, work, find friends who share your interests, and raise a family.  And as Program Director, I pledge my unbounded time, energy, and individual attention toward the goal of every fellow thriving in a training program of highest quality followed by attractive and fulfilling career opportunities thereafter. We look forward to meeting you!
---
Message from the Chair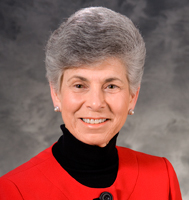 The Department of Pediatrics at the University of Wisconsin School of Medicine and Public Health is a vibrant academic department engaged in education, research, clinical services, and advocacy for children. The programs that we have developed in each of these areas are of the highest quality. Our faculty members are engaged in education at all levels – undergraduate, medical students, postgraduate trainees, continuing medical education, and allied health professionals. They are an unusually skilled and committed group of teachers with a remarkable degree of passion for education. We are particularly proud of our residency and fellowship training programs. Our fellowship programs aim to develop leaders in academic pediatrics. Our programs offer outstanding clinical training, clinical, translational and basic science research, and health services research. Our pediatric fellows have an excellent track record of launching productive careers in pediatric academic subspecialties. Our Department is committed to outstanding clinical care as a key component of excellent education. We are especially excited about our American Family Children's Hospital, a state-of-the-art facility that is the home for our inpatient and specialty outpatient services. The hospital opened in August 2007 and has expanded and improved the care we provide to children and their families. We have just embarked on a vertical expansion which will bring high acuity surgical and medically complex neonates into our hospital and will also provide exceptional facilities for imaging and cardiac catheterization. In addition, our faculty members are involved in a wide variety of clinical, translational, and basic research activities. There are many opportunities for residents to become involved in projects during residency. Faculty members collaborate with research groups throughout the University of Wisconsin campus, including the Comprehensive Cancer Center, the NIH-funded Institute for Clinical and Translational Research, Departments of Population Health, Genetics, Physiology, and many others. The Department of Pediatrics is dedicated to excellence in our missions of education, research, clinical care, advocacy, and community service. We appreciate your interest in our Department and will do everything possible to ensure a pleasant and instructive visit.