Academic Opportunities
Fellows may also pursue research with established, senior investigators across campus with the approval of the fellowship director.
Because a major focus of the fellowship is to develop academically rigorous junior faculty members, fellows receive a 16-18 month time allotment for research.
Choosing a Research Project
Research projects may focus on clinical science, translational science, basic science, medical education, quality assurance or ethics.
Clinical research projects are available in the American Family Children's Hospital Pediatric Intensive Care Unit (PICU), the other ICUs within UW Hospital, and other areas within American Family Children's Hospital, including the pediatric sedation program.
Projects in medical education, including simulation and interprofessional pediatric resuscitation, are supported by division faculty within the residency and the hospital.
Basic science projects are available within the labs of multiple division faculty members as well as throughout the Department of Pediatrics. Fellows can also pursue basic science research with PIs throughout the School of Medicine and Public Health (SMPH) and the UW-Madison campus. Applications to the Pediatric Scientist Development Program and the NIH Pediatrics Loan Repayment Program are encouraged.
First-Year Research Activity
In the first year, UW Health offers a variety of virtual and in-person course work which fellows begin exploring.
Two months during the first year are also set aside for identifying mentors, developing a scholarly project and for preparation and submission of draft IRB and/or grant application documents.
The program assists in choosing appropriate mentors and assembling the fellow's Subspecialty Fellowship Scholarship Oversight Committee (SOC), which monitors their academic progress and ensures their board eligibility upon completion of their training.
Second- and Third-Year Research Activity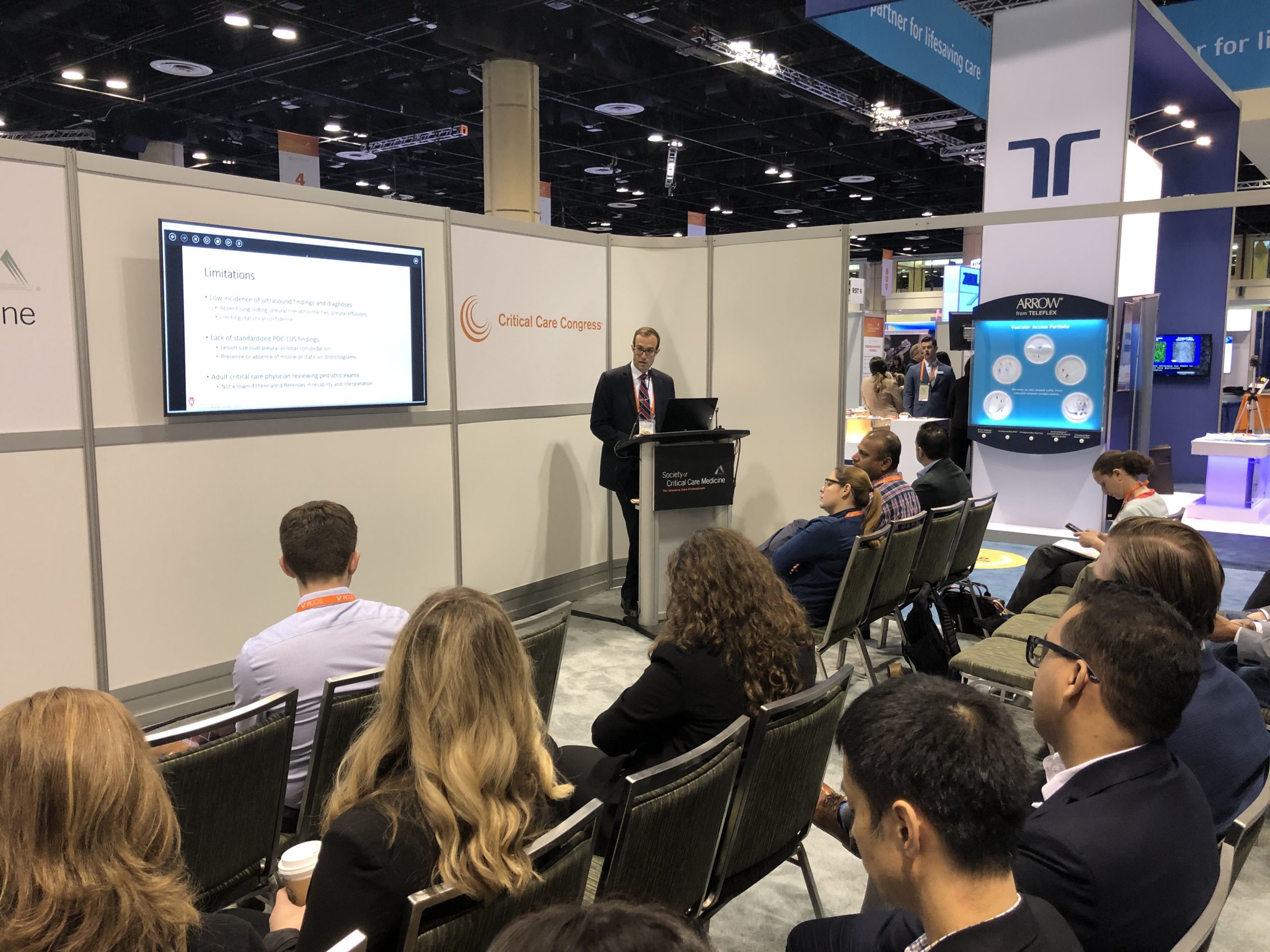 In the second and third years, 7-8 months per year are reserved for pursuit of the fellow's scholarly activity. Fellows present the results from their efforts at a national meeting during their third year and complete a first-authored manuscript for submission to a peer-reviewed journal. Fellows present approximately twice yearly in the division's research conference to get feedback and advice about their project and presentations.
The Pediatric Critical Care Department became a member of the Pediatric Acute Lung Injury and Sepsis Investigators (PALISI) in 2014 and is heavily involved with multiple current projects and studies. During their second or third year of training, fellows attend the PALISI clinical research course and the PALISI member meeting to supplement their scholarly work. The program is committed to supporting fellows who wish to pursue additional training for their scholarly activities including pursuit of advanced degrees and additional years of training.
Research Course Work
Biostatistics and Study Design: Fellows must complete basic education in biostatistics and research design. Specific components include training in research design, biostatistics, epidemiology, and data management. Optional courses and training available for fellow through the UW Institute for Clinical and Translational Research (ICTR) and the National Institutes of Health (NIH). Specific courses include but are not limited to: Fundamentals of Clinical Trials, the Basics of Conducting Clinical Research at UW-Madison, Introduction to the Principles and Practice of Clinical Research.