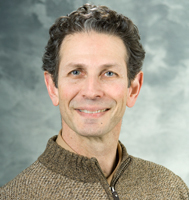 Dr. Bruce Klein, MD, is a recent recipient of a 2006 Collaborative Health Sciences Program Award (CHSP). The UW School of Medicine & Public Health's Medical Education & Research Committee (MERC) developed this award to support novel ideas and new approaches to research and education that will benefit the health of the people of Wisconsin.
Dr. Klein's project, Wisconsin Infectious Disease Drug Discovery, is intended to address the public health crisis of infection due to antibiotic resistant germs by creating an anti-infective drug discovery program to develop new drug therapies. The goal is to identify novel compounds with antimicrobial activity against the organisms that are major clinical problems for vulnerable patients.
Dr. Klein's award is for $300,000 over three years.