"They call us disease detectives," explains Matt Karwowski, MD, MPH.
Officially, the 2009 pediatrics residency graduate is a lieutenant commander in the United States Public Health Service, and an Epidemic Intelligence Service (EIS) officer for the Centers for Disease Control and Prevention (CDC).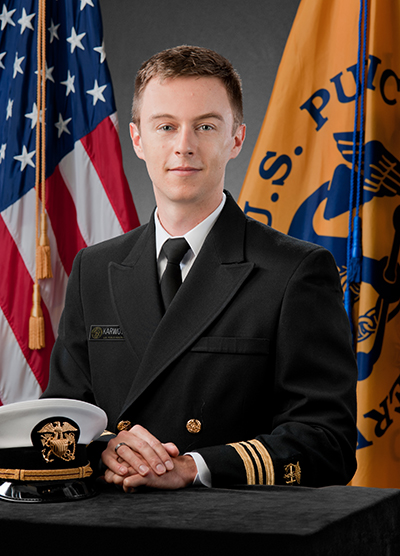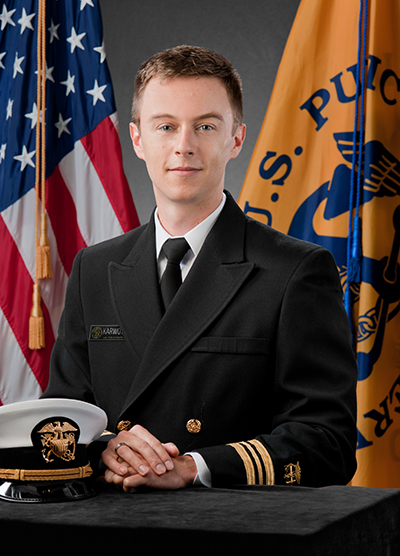 As the title implies, it's serious work: Dr. Karwowski recently returned from a second deployment in Sierra Leone, where he was stationed as a field epidemiologist in the fight against the Ebola epidemic.
Tracking Ebola Transmission in Sierra Leone
During his first tour in Sierra Leone, Dr. Karwowski was the sole CDC epidemiologist in a district of more than 400,000 people. His primary responsibility was to help local health officials end the epidemic by using public health interventions such as early case identification, isolation, and contact tracing, which means finding everyone who comes in direct contact with a sick Ebola patient.
CDC officials used the information he and other EIS officers provided to track who had the disease and who was at risk—and develop strategies to stop the epidemic.
Before his first deployment to Sierra Leone, Dr. Karwowski worked at CDC's Emergency Operations Center in Atlanta, where he was a consultant for U.S. health care providers who were evaluating persons under investigation (PUIs) for Ebola.
He also traveled to health departments in Ohio and Texas to assist in the investigation and monitoring of community contacts of patients diagnosed with Ebola. He drew on his work in Ohio and Texas to help develop policies for domestic Ebola field investigations.
Dr. Karwowski said that leadership, communication, and cultural competency are essential in his job – skills that he developed during residency.
"I can't recount the number of sensitive and crucial interviews I conducted in the field, be it in the U.S. or abroad, and was grateful that I had gone through a residency that allowed me to develop interviewing skills, that allowed me the time to sit with families and talk, and taught me how to be culturally sensitive and respect a different worldview," he reflected.
"[In Sierra Leone], we needed to be able to gain the trust and confidence of the people we were speaking with," he continued. "We had to be sure they were sharing accurate info with us, so we could act on it to prevent others from getting ill."
Balancing Clinical Medicine and Public Health
Dr. Karwowski's work at CDC is a natural extension of his commitment to service. From the time he was an undergraduate, he knew he wanted his career to be a mix of environmental studies, clinical medicine and public health.
During residency, he collaborated with public health experts at the Wisconsin Department of Health Services on a research project to identify risk factors for elevated blood lead levels in preschool-aged children.
He continued this work after residency, during which time he also served as a National Institutes of Health National Research Service Award fellow, earned a master of public health degree from the UW School of Medicine and Public Health, and practiced general pediatrics part-time at UW Health.
Dr. Karwowski then spent three years in Boston, where he completed a fellowship in pediatric environmental health at Boston Children's Hospital and the Harvard School of Medicine and School of Public Health.
There, he expanded his research to include investigation of prenatal exposure to neurotoxic metals and how individual genetic factors influence that exposure.
"Depending on the child's genetic makeup, lead exposure may impact them in different ways," he explained. "Why are some children more resilient than others, and how can we target interventions to make sure that children who are more at risk get the support and treatment they need?"
Two key outcomes of this work were an article in the journal Environmental Health, and a set of recommendations on medical management of lead exposure.
A Nontraditional Career Path
Today, when he isn't traveling to fight the Ebola epidemic, Dr. Karwowski continues his research at the CDC's National Center for Environmental Health, where he's investigating how environmental factors influence childhood asthma.
Given his recent experiences in Sierra Leone, he's also considering furthering his experience in emergency preparedness or response, and perhaps working in a pediatric refugee clinic.
Thinking back on his time in residency, he is grateful to the faculty for supporting his nontraditional career path.
"They appreciated early on that I had an interest in expanding my scope of knowledge and practice outside of clinical pediatrics, and they gave me ample opportunity to explore those interests," he recalled. "They really took an active interest in my future."