A six-year collaboration between the Division of Pediatric Hospital Medicine and St. Mary's Hospital is benefiting patients and learners alike.
Since 2009, UW pediatric hospitalists have provided clinical services at St. Mary's 18-bed inpatient pediatric unit, which treats approximately 1100 children per year.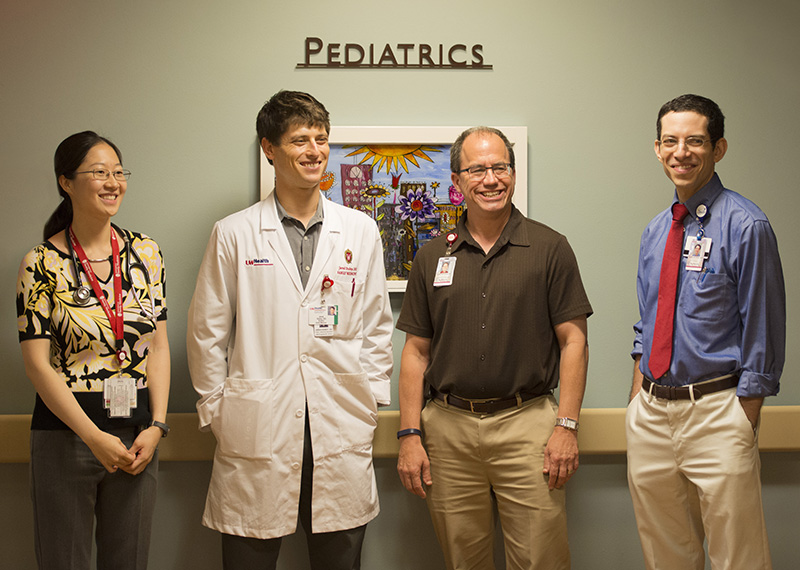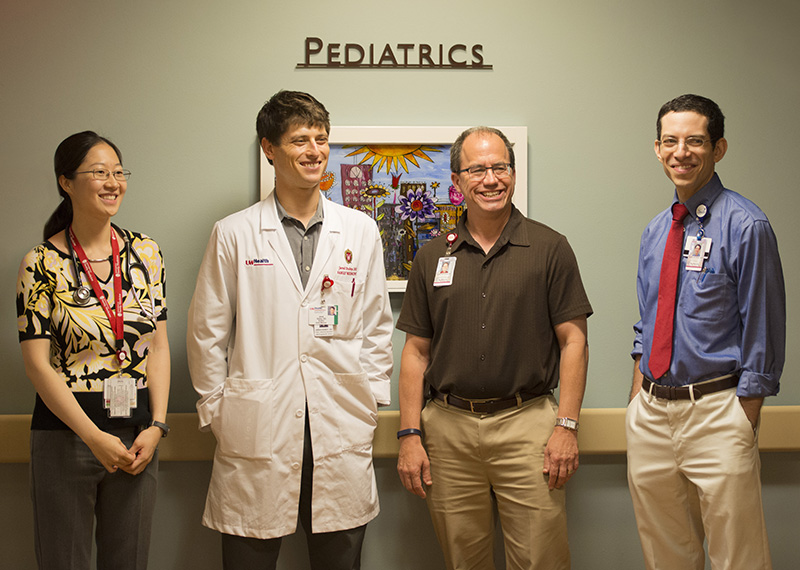 Daniel Sklansky, MD, who leads the hospitalist service there, said that most of those children are recovering from neonatal jaundice, asthma-related illnesses, gastroenteritis, pneumonia, bronchiolitis, or infections.
"These are common inpatient pediatric conditions that we enjoy treating in the community setting," he said.
Children who undergo surgery at St. Mary's benefit from having a hospitalist available if complications arise, Dr. Sklansky noted.
"It's a really good clinical collaboration for a community hospital to make use of our subspecialists, but to also sustain their own service and ward," he added.
Teaching the Full Breadth of Inpatient Pediatric Care
Providing patient care on the unit helps UW pediatric hospitalists stay closely connected to current practices for inpatient care in a community hospital setting—a perspective they share with pediatrics residents, whose inpatient rotations mostly take place at American Family Children's Hospital.
They also teach UW family medicine residents rotating through the service, focusing on best practices for general inpatient pediatric care, including when it's appropriate to consult a subspecialist.
For example, Dr. Sklansky recalled teaching residents ways to communicate with specialists over the phone in a concise, medically accurate way. These skills are critical for residents who go on to practice in rural communities or at hospitals with fewer resources.
"Practicing in a community hospital helps us think outside of the academic medicine model," Dr. Sklansky explained, "so we can expose residents to the full breadth of pediatric inpatient care."