In a recently published study, researchers Daniel Jackson, MD, professor, Division of Allergy, Immunology, and Rheumatology, and Matthew C. Altman, MD, University of Washington, two among the group of authors, showed that children with asthma who live in low-income urban areas could experience asthma attacks caused by ozone and fine particulates, two air pollutants that are potent respiratory irritants. The study, "Associations between outdoor air pollutants and non-viral asthma exacerbations and airway inflammatory responses in children and adolescents living in urban areas in the USA: a retrospective secondary analysis," appears in the January 2023 issue of The Lancet Planet Health.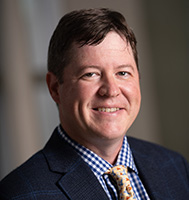 The association between regional urban air pollution exposure and worsening of asthma in children has been poorly understood and has not been investigated as fully as the relationship between respiratory viruses and asthma attacks. This study examined data of a cohort of 208 children with exacerbation-prone asthma living in nine U.S. cities from 2015 to 2016, and 419 participants from other cohorts from 2006 to 2008. It compared incidents of reported respiratory illness, data from nasal swabs, and regional air quality index values. Researchers found that respiratory illnesses were significantly associated with increases in particulate matter and ozone concentrations, common urban air pollutants. They also found that these increases were associated with known asthma-related changes in respiratory pathways.
This study, funded by the National Institute of Allergy and Infectious Diseases (NIAID) and conducted by the Inner City Asthma Consortium, suggests in its findings that "air pollution is an important independent risk factor for asthma exacerbations for children living in urban areas." It encourages "further investigation of these potential mechanistic pathways [that] could inform asthma prevention and management approaches."
This information was originally published in the National Institutes of Health (NIH) press release "NIH study links specific outdoor air pollutants to asthma attacks in urban children" on January 4, 2023.
The Milwaukee Journal Sentinel published the article "Air pollution worse and more dangerous to urban dwellers with asthma, new study finds" on January 17, 2023.