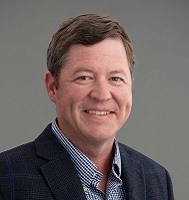 Education
BS, University of Wisconsin–Madison, Madison, Wisconsin
MD, University of Wisconsin School of Medicine and Public Health, Madison, Wisconsin
Residency, Pediatrics, University of California, Davis, Sacramento, California
Fellowship, Allergy and Immunology, University of Wisconsin, Madison, Wisconsin
Professional Activities
Dr. Daniel Jackson is tenured professor in the Division of Allergy, Immunology and Rheumatology. He is the principal investigator (PI) of the National Institute of Allergy and Infectious Diseases (NIAID)-funded Inner City Asthma Consortium and Childhood Asthma in Urban Settings (CAUSE) Research Network Leadership Center. Jackson has led clinical trials in the National Heart, Lung, and Blood Institute's (NHLBI) AsthmaNet and the NIAID's Inner City Asthma Consortium that focus on mechanisms and prevention of asthma exacerbations in children. In addition, he is the PI of two NIH-funded trials targeting asthma prevention and a co-PI in the Children's Respiratory and Environmental Workgroup (CREW) and Precision Interventions for Severe and/or Exacerbation-Prone Asthma (PrecISE) Networks.
Clinical Interests
Jackson's clinical focus is on the treatment of preschool children's wheezing and childhood asthma, with an emphasis on children with severe disease. He also provides comprehensive care to children with a variety of allergic disorders including food allergy, atopic dermatitis, and allergic rhinitis.
Research Interests
Jackson leads a clinical and translational research program focused on the prevention and improved treatment of childhood asthma. He is a clinical trialist with expertise in pediatric asthma trials, integrating mechanistic investigations to improve understanding of disease pathophysiology and treatment responsiveness. His collaborative research approach works to improve the lives of children with asthma, particularly those who are exposed to adverse conditions in urban settings.