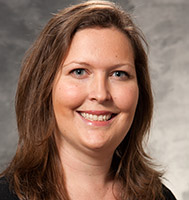 Women's Healthcast is a podcast produced by the UW School of Medicine and Public Health (SMPH) Department of Obstetrics and Gynecology. It explores the latest issues and innovations in women's health through interviews with UW Ob-Gyn faculty and other experts. The podcast is now offering a series of episodes entitled "Back to Basics," which answers a wide range of the most common questions about sexual and reproductive health. The series can provide support and resources for parents and other engaged adults who may want to have these important discussions with the children and adolescents in their lives.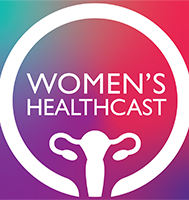 Featured in the podcast series are guest experts Paula Cody, MD, MPH, associate professor, Division of General Pediatrics and Adolescent Medicine, and Ryan Luellwitz, DO, assistant professor and academic specialist in the Department of Obstetrics and Gynecology at SMPH. Cody also serves as the medical director and section head of Adolescent Medicine at the American Family Children's Hospital. She works with adolescents and young adults and has special interests in eating disorders, menstrual disorders, and high-risk behaviors. Luellwitz is an obstetrician-gynecologist with a special interest in all types of contraception management.
In this engaging, foundational series, these two experts offer essential information and resources about anatomy, gender, sexuality, the menstrual cycle, safe sex, sexually transmitted infections, birth control, body autonomy and consent, and much more. At the time of this writing, the series introduction and five podcasts are available for listening:
The website's description of each episode includes links to the many resources mentioned by Cody and Luellwitz.
Additional episodes will be released in the coming weeks and will include discussions on the topics of sexually transmitted infections and contraception.
Subscribe to the Women's Healthcast on Apple Podcasts, Spotify, Podbean, or wherever you get your podcasts. Or listen to the Women's Healthcast online.