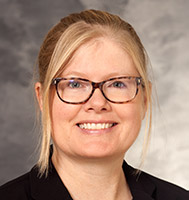 Young adolescents think a child's maturity, not necessarily age, should be a factor in when a child gets a smartphone – and they worry about using that phone to bully other children.
As debate rages on about when a child should get a smartphone, a study led by Megan Moreno, MD, MSEd, MPH, professor of pediatrics and director of the Social Media and Adolescent Health Research Team (SMAHRT) provides novel and sometimes surprising findings that address that and other related questions.
The results of the research were published Oct. 30, 2018, in the Journal of Adolescent Health.
Our team's findings present novel viewpoints to inform current discussions around the appropriate timing and parental strategies for tweens' first smartphones, said Moreno.
Those viewpoints focused around three issues:
maturity, as opposed to merely age;
deference to parents, but having children be part of the conversation; and
accountability, including preventing cyberbullying and determine who pays for the phone.
The study involved 12 focus groups of tweens otherwise known as early adolescents. A total of 45 participants ages 10 to 14 represented both rural and urban areas.