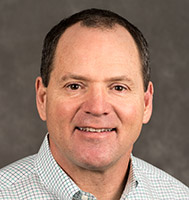 Children exposed to high indoor levels of pet or pest allergens during infancy have a lower risk of developing asthma by seven years of age, new research supported by the National Institutes of Health reveals. The findings, published September 19 in the Journal of Allergy and Clinical Immunology, may provide clues for the design of strategies to prevent asthma from developing.
While previous studies have established that reducing allergen exposure in the home helps control established asthma, the new findings suggest that exposure to certain allergens early in life, before asthma develops, may have a preventive effect.
The observations come from the ongoing Urban Environment and Childhood Asthma (URECA) study, which is funded by NIH's National Institute of Allergy and Infectious Diseases (NIAID) through its Inner-City Asthma Consortium.
"Our observations imply that exposure to a broad variety of indoor allergens, bacteria and bacterial products early in life may reduce the risk of developing asthma," said Dr. James E. Gern, the principal investigator of URECA and a professor at the University of Wisconsin School of Medicine and Public Health. "Additional research may help us identify specific targets for asthma prevention strategies."