Here's what graduates of the University of Wisconsin Primary Care Sports Medicine fellowship have to say about the program.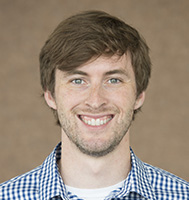 Tom Harris, MD
2021-22 PCSMF Fellow
Current position: Pediatrics Physician
Genesis Health System, Davenport, IA
"The training I received at the University of Wisconsin was top notch and one of a kind. There is a wide variety of game and event coverage, ample opportunities for research and academic work, but it is the people who make the program what it is. The faculty and staff are all invested in your education and training and do a tremendous job integrating you into the team, allowing for you to be a productive and contributing member of the medical staff caring for athletes and patients. I am extremely grateful to have been a member of the program and look forward to continuing the relationships made here into the future."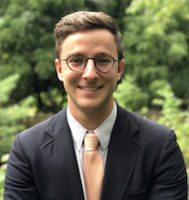 Phillip Sasser, MD, MS
2020-21 PCSMF Fellow
Current position: Sports Medicine Physician, Advocate Aurora Health. Team Physician, Marquette University and Milwaukee Admirals Hockey
"I will echo previous fellows' sentiments regarding the strength of the faculty at our program. The amount of both personal and professional support was exceptional. The quality of teaching throughout the year by both primary care and orthopedics sports faculty as well as the physical therapists and athletic trainers has prepared me well for practice in the future.
The unique challenges of a fellowship year during COVID-19 pandemic created completely new learning opportunities that will enhance my future practice and student athlete management. The faculty fully integrated me in the care of UW student athletes, in the Big Ten decision making for COVID protocols, and COVID sports research. I was able to cover a variety of sports despite the pandemic and was given the autonomy needed to become comfortable managing high level athletes. I will miss the multidisciplinary collaboration and relationships formed during fellowship but will always be a part of the UW family."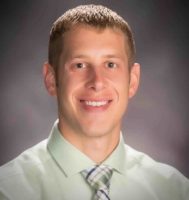 Adam Norton, MD
2019-2020 PCSM Fellow
Current position: Associate Physician of Orthopedics and Sports Medicine at Springfield Clinic Team Physician; Illinois College
"My time spent as the primary care sports medicine fellow at the University of Wisconsin was hands down the best year of my medical training.  The faculty are dedicated to fostering an educational environment that is one of collaboration and is individualized to each fellow's interests and academic goals.  Furthermore, I was also seen as an integral part of the multidisciplinary sports medicine team responsible for taking care of UW student-athletes and their respective teams.  Overall, the UW fellowship program offers an in-depth exposure to all aspects of sports medicine whether it be in the clinic, the athletic training room, or on the field.  The relationships fostered during fellowship will carry on for a lifetime.  Go Bucky and On Wisconsin!"

Matt Brown, MD, DPT
2018-2019 PCSM Fellow
Current position: Sports Medicine and Family Medicine Physician at Group Health Cooperative in Madison, WI
"I think that the strength of the program is the faculty. They are passionate about sports medicine, are very approachable, and are great resources and role models for fellows."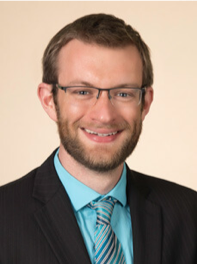 Todd Domeyer, MD
2017-2018 PCSM Fellow
Current position: Sports Medicine and Family Medicine Physician at Prevea Health in Sheboygan, WI
"The Fellowship program had excellent attendings, in both primary care sports medicine and orthopedic sports medicine who each had their own unique practice and teaching style. The program granted me the rare opportunity, especially as a fellow, to be the first line of contact for the teams we covered. I also had benefited greatly by having access to some of the leaders in sports medicine research." 

Lucianne Olewinski, MD
2016-2017 PCSM Fellow
Current position: Faculty at the University of Tennessee Department of Family Medicine in Knoxville, TN
Dr. Olewinski practices and teaches primary care and sports medicine. She covers UT men's rugby; the Ice Bears, a Southern Professional Hockey League team; and USA Cycling Road Nationals.
"There are so many things I loved about Wisconsin that it's hard to condense it into a concise and eloquent statement. All the professionals who I was fortunate enough to work with were wonderful teachers and were practicing at the height of their fields – not just the Primary Care Sports Medicine faculty, but also all of the orthopedic surgeons, athletic trainers, physical therapists, psychologists, exercise physiologists, etc.
 I have yet to meet someone whose fellowship fully immersed them into the care of athletic teams as the UW fellowship does – the athletic trainers, coaches, and athletes all treated me as an integral part of the care team. 
 I still benefit from the writing and research experience provided by the UW faculty and from having to teach and lecture as much as I did while I was a fellow (both of which helped me learn and develop my skills of presenting to learners and at conferences). There was also a lot to learn from the experience of doctors who had been team doctors at UW for decades, particularly how to navigate diplomatic relationships within an institution in order to provide the best care for the athletes."

Erin Hammer, MD
2015-2016 PCSM Fellow
Dr. Hammer completed her fellowship in 2016. She is now a primary care research fellow at the University of Wisconsin Department of Family Medicine and Community Health, and cares for patients at the UW Health Verona Clinic.
"My fellowship year at the University of Wisconsin was easily the most gratifying year of my training. The faculty are committed to providing an individualized experience for fellows based on research interests and personal learning goals.
UW-Madison offers a uniquely rich opportunity for fellows to participate in research. Faculty members welcome fellow involvement on variety of projects, or fellows may pursue independent programs of research. The fellowship offers dedicated time during the week to actually pursue research projects, which made completing meaningful work possible.
I think what set my fellowship experience apart was the genuine responsibility I was given for caring for student-athletes, even those in more visible sports. They were "my" athletes and I was made to feel like I was an integral part of the sports medicine team. The fellowship year is full and demanding, but the quality of the teaching, research experience, and clinical independence are exceptional."
Learn more about our past fellows' research projects, publications, abstracts and current positions (PDF)