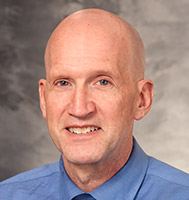 Welcome to the University of Wisconsin Primary Care Sports Medicine fellowship! Our one-year fellowship trains primary care physicians in the field of sports medicine to become academic leaders in the care of sports-related problems in children, adolescents and adults.
Launched in 1988 as the first pediatric department-based primary care sports medicine fellowship in the country, our program continues to garner high acclaim both clinically and academically and maintains maximum ACGME accreditation.
As a fellow, you'll receive the clinical education necessary to treat a wide variety of sport- and exercise-related problems, and become a teacher and researcher in sports medicine. Fellowship training will also lead to eligibility to take the Certification of Added Qualification (CAQ) exam in Sports Medicine.
You'll also work as part of a dynamic team in a vibrant city that is frequently ranked among the very best places to live in the nation.
If you have completed residency training in pediatrics, family medicine, med/peds, emergency medicine, or internal medicine, you are eligible to apply to the fellowship program.
Thank you for your interest, and we look forward to meeting you!
---
Read our tips for success in finding the right fellowship
Why Choose the UW Pediatric Primary Care Sports Medicine Fellowship?
Support Badger Athletics
Once a Badger, always a Badger! Primary Care Sports Medicine fellows at UW can expect to become a part of the legacy of excellence working with outstanding faculty physicians, licensed athletic trainers, physical therapists, and allied support staff.
Pursue Flexible Training Options
As the sole fellow, applicants will have the flexibility to pursue their individual teaching, research, and clinical goals.
Enjoy Lasting Collegiality
The program fosters true fellowship which leads to friendships that persist beyond the single year of training. No matter where they call home, the connection to the University of Wisconsin remains indelible.