The University of Wisconsin Neonatal and Perinatal Medicine fellowship is a three-year subspecialty program designed to train clinically expert physicians who also have research skills to advance the discovery of new knowledge in the field.
Our program has full five-year ACGME accreditation. We accept two fellows per academic year.
Fellows who successfully complete the program will meet the requirements for application to the American Board of Pediatrics certifying exam in neonatal and perinatal medicine.
Clinical Experience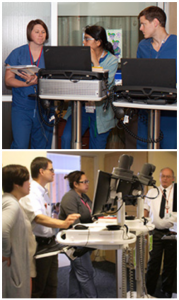 Fellows spend a total of 9 months (divided evenly over the three-year training period) on clinical service at UnityPoint Health Meriter Hospital's 42-bed Level III Neonatal and Intensive Care Unit (NICU). This unit accommodates sick newborns from communities within a 150-mile radius of Madison, and complicated cases from other Level III centers located in the state. This unit also supports referrals from outlying hospitals via a neonatal transport service. Fellows participate in the neonatal transports as part of their training.
Fellows also spend one month per year at the American Family Children's Hospital, with its 26-bed, state-of-the-art Level IV NICU Fellows can choose elective experiences in high-risk maternal-fetal medicine (MFM), which includes attending a prenatal diagnostic and counseling clinic.
Fellows take in-house call an average of one night in six, distributed evenly over the three years, and have holiday and weekend schedules that are similarly distributed over three years.
Fellows participate in the neonatal follow-up program, a partnership between the Department of Pediatrics, Meriter Hospital, and Waisman Center.
Fellows interact with a complementary team of pediatric subspecialists and surgeons. They work closely with obstetricians who specialize in MFM and share courses with their fellows
Scholarly Activity
The program offers many opportunities for research experiences based either within the Division of Neonatology and Newborn Nursery, or across the UW campus. Basic and translational research opportunities focus on genetic contributors to premature birth and its complications, chronic lung disease of prematurity, infection and inflammation, infant nutrition, iron metabolism, respiratory drive, vascular adaptations in pregnancy, placental biology, and vision research. Opportunities also exist for clinical research projects, including psychophysiological neonatal patterns, studies on patients returning to the follow-up clinic, and studies on models and methods of maternal-infant health care delivery.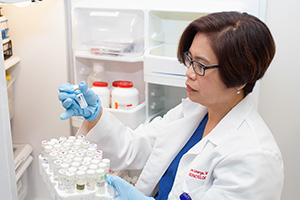 Ongoing projects in epidemiology use an extensive regional and statewide perinatal database to include all phases of perinatal health care, including neonatal follow-up. The Department of Pediatrics has a strong medical ethics program, which offers fellows the option of pursuing perinatal medical ethics as a focus area.
Affiliated Research Programs
Education Components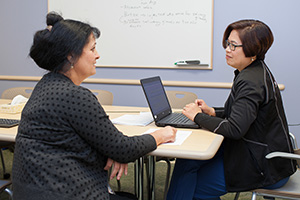 Fellows have a scholarship oversight committee that provides mentorship and support in completing scholarly activities.
We provide fellows with education on the requirements for conducting clinical and basic science research, including statistical analysis, grant applications, and presentation skills.
Fellows participate in a didactic curriculum that provides a broad overview of neonatal medicine, and present regularly at all division conferences and journal clubs.
Fellows become experts in the use of a state-of-the-art Neonatal Simulation Center that uses the Laerdal SimNewB® computerized manikin. The center serves as both a learning laboratory and an avenue for neonatal education research.
Fellows have the opportunity to participate in global health projects and research at the Department of Pediatrics.