Program Description
The University of Wisconsin Neonatal & Perinatal Medicine Fellowship Program is a three-year subspecialty program designed to train physicians to have clinical expertise in neonatal-perinatal medicine and to also have the research skills to advance the discovery of new knowledge in the field. Our program is fully ACGME-accredited and we accept up to two fellows per academic year.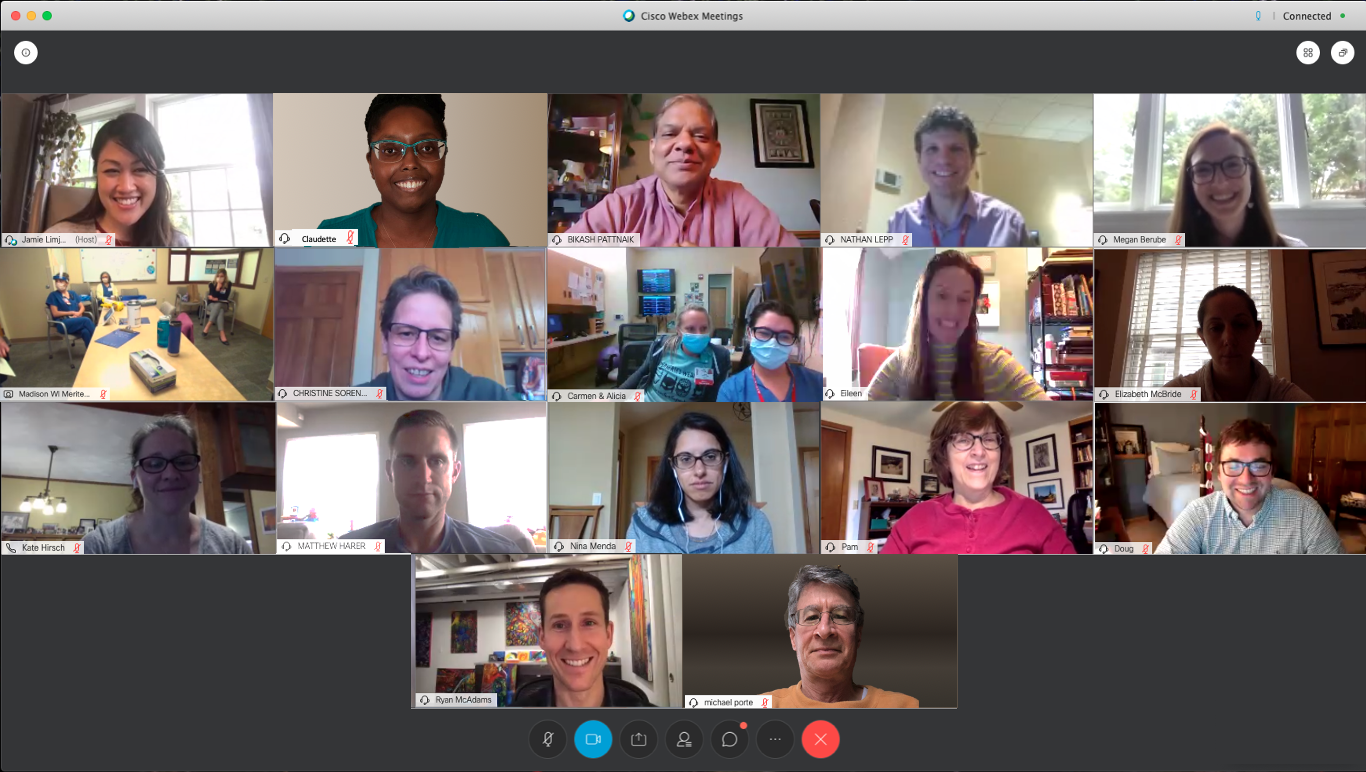 Fellows who successfully complete the program will be eligible for application to the American Board of Pediatrics certifying exam in Neonatal and Perinatal Medicine.
Patient Care Opportunities
Required Clinical Experiences (14 months total)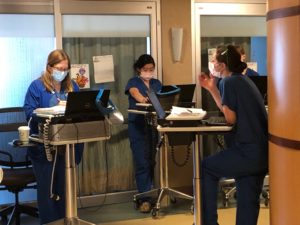 Required clinical experiences integrate the Basic Core Competencies and Milestones outlined by the ACGME. Fellows receive a detailed competency-based curriculum for every rotation.
UnityPoint Health – Meriter NICU (6 months)
Fellows spend a total of 6 months on clinical service at UnityPoint Health – Meriter Hospital's 42-bed Level III Neonatal and Intensive Care Unit (NICU). This unit accommodates sick newborns from communities within a 150-mile radius of Madison, and accepts transfers of high-risk and premature infants from Level I and Level II centers located throughout the state.
American Family Children's Hospital (6 months)
Fellows also spend a total of 6 months at the American Family Children's Hospital (AFCH), in its 26-bed, Level IV NICU. In this state-of-the-art unit, fellows will manage a team of neonatal nurse practitioners and NICU hospitalists, caring for infants with complex surgical, neurologic, and cardiac conditions. Fellows interact with a complementary team of pediatric subspecialists and surgeons to provide excellent, evidence-based care for this vulnerable patient population.
Maternal-Fetal Medicine (1 month)
During their first year, our fellows spend 1 month with our Maternal-Fetal Medicine (MFM) colleagues to gain experience in fetal imaging, comprehensive pregnancy care (including antepartum care and postpartum care), and expertise in providing fetal consultations for patients with emphasis on the high-risk population. Fellows participate in prenatal consultation with both Neonatology and MFM faculty, round on antepartum patients with the MFM team, and participate in patient care in the clinic for fetal concerns. Fellows will also have exposure to advanced fetal imaging through the Center for Innovative Fetal Intervention (CIFI) and the Center for Advanced Fetal Diagnosis (CAFD).
Pediatric Cardiology (1 month)
During the second year of training, fellows will spend 1 month functioning as a cardiology fellow. The goal of this rotation is for fellows to acquire knowledge of and participate in the care of neonates with congenital and acquired cardiac disease, particularly those requiring cardiac surgical procedures. Here, fellows will learn to manage neonates' pre- and post- cardiac surgery. Fellows will work closely with the Pediatric Cardiology faculty and Pediatric Cardiothoracic Surgery team, in addition to the Pediatric Intensive Care team. Fellows will gain knowledge and experience by performing and interpreting echocardiograms and attending procedures in our electrophysiology, catheterization, and surgical suites.
Additional Required Clinical Experiences
Neonatal Transportation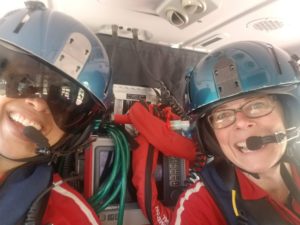 Neonatology fellows are expected to accompany the Children's Hospital Emergency Transport Ambulance (CHETA) team on ground transport of high-risk neonates coming to either the AFCH NICU or the UnityPoint Health – Meriter NICU. This state-of-the-art transport team is available 24 hours a day, 7 days a week and can provide active whole-body cooling, inhaled nitric oxide, and high frequency ventilation during both ground and air transports. While fellows are not required to participate in air transports, they do have the option, in partnership with the University of Wisconsin Med Flight team, of joining the CHETA team on helicopter transports, as the neonatal provider.
NICU Follow-Up Clinic
Neonatology fellows have a longitudinal experience in our NICU developmental follow-up clinic at the Waisman Center over their 3 years of training. Fellows work closely with developmental pediatricians, physical and occupational therapists, speech and language pathologists, and nutritionists to develop an understanding of the affects that neonatal illness can have on later health and development. Fellows will also learn about the socioeconomic impact and psychosocial stress that such infants may place on a family.