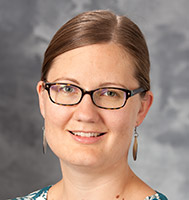 Dr. Emma Mohr
Dr. Emma Mohr became interested in the UW Peds Inf Dis Fellowship for two reasons: the dedication of the faculty in supporting research career development and superb clinical teaching.  As a fellow, I truly enjoyed the weekly case conferences where faculty ed the medical decision making thought process that they went through with every patient. As a faculty member now, I still enjoy learning from my colleagues about how the decisions they make are based in seminal research done decades ago. I appreciate how supportive and flexible the fellowship program was in supporting my research goals. I concentrated my clinical weeks during my first year of fellowship so I could focus more on research during the last two years of fellowship. I applied to and earned a position in the Microbes in Health and Disease T32 grant to support my research career with the support of Dr. Bruce Klein. I study congenital Zika virus infection in my NIH-funded translational research lab. One of my goals is to train the next generation of physician scientists in translational research.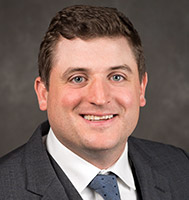 Dr. Joseph (Joe) McBride
"I came to the University of Wisconsin-Madison for my Infectious Disease fellowships because of the strong clinical training, exceptional mentorship by the faculty, and flexibility of the program – all within the wonderful city of Madison. As a Med/Peds clinician I wanted an institution that would support both my Adult and Pediatric Infectious Disease fellowships together in concert.  Faculty in both the Adult and Pediatric departments are enthusiastic advocates for their fellows. Ultimately, because of my positive experiences at UW during fellowship, I remained on as faculty in both Adult and Pediatric ID divisions. Because of the strong training provided during fellowship, I have the privilege to practice ID in a variety of ways including clinical infectious disease, young adult and maternal HIV care, transplant infectious disease, travel/tropical medicine, and antimicrobial stewardship. The wide variety of clinical and research opportunities to fellows and staff remains a strong quality of the program. I hope future applicants remain as excited about the programs as I am."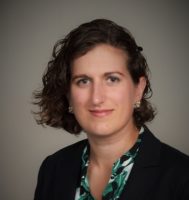 Dr. Daniele Gusland
I got to know much of the ID faculty during my pediatrics residency at UW. The focus on bedside teaching, the weekly division meetings to review complex cases, and the ID faculty involvement at resident morning reports, all showed me how committed to teaching this division is. It was an easy choice to continue my ID fellowship training at UW. The clinical experience is really unique and I recall several farm trauma cases with resulting complicated infections really driving home the "One health" principle that antibiotic use in agriculture really can directly affect human health. I also benefitted from the close ties between the adult and pediatric divisions. I studied neonatal sepsis in Ethiopia with Dr. Siraj and Dr. Conway and I studied the epidemiology of nontuberculous mycobacteria in Wisconsin with Dr. Misch. I was also a member of the antimicrobial stewardship committee with Dr. Henderson and the QI work and experience I gained with antimicrobial stewardship helped me land my first post-fellowship job as the Medical Director for Antimicrobial Stewardship at Valley Children's Healthcare in California. I'll be moving on to UCSF this fall where I've accepted an assistant professor position and will be overseeing the ID outpatient clinic, but I will always look back fondly on my fellowship training at the University of Wisconsin.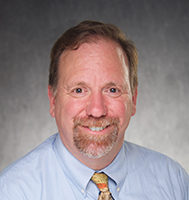 Dr. James (Muse) Davis
"For my fellowship my first priority was having research faculty and resources to match my goals. I was specifically interested in continuing to use the zebrafish as a model to study host-pathogen interactions, and Anna Huttenlocher's lab was an ideal base of operations for this. The broad and deep expertise in fungal biology (specifically Drs. Klein and Hull) provided the other half of the equation. After residency in a large volume institution, I was interested to see how the practice at a smaller hospital would be. While I found the volume lower, the incidence of highly interesting and unusual cases was basically the same. These were the highlights of my training. Perhaps the pinnacle was a young man with immunodeficiency and encephalopathy, for whom we ultimately found the diagnosis of leptospirosis. The case was cracked using next generation sequencing, one of the earliest demonstrations of this new technology. At present I am an Assistant Professor at the University of Iowa, spending most of my time in the lab, funded by a K08 awarded based on my work at UW."