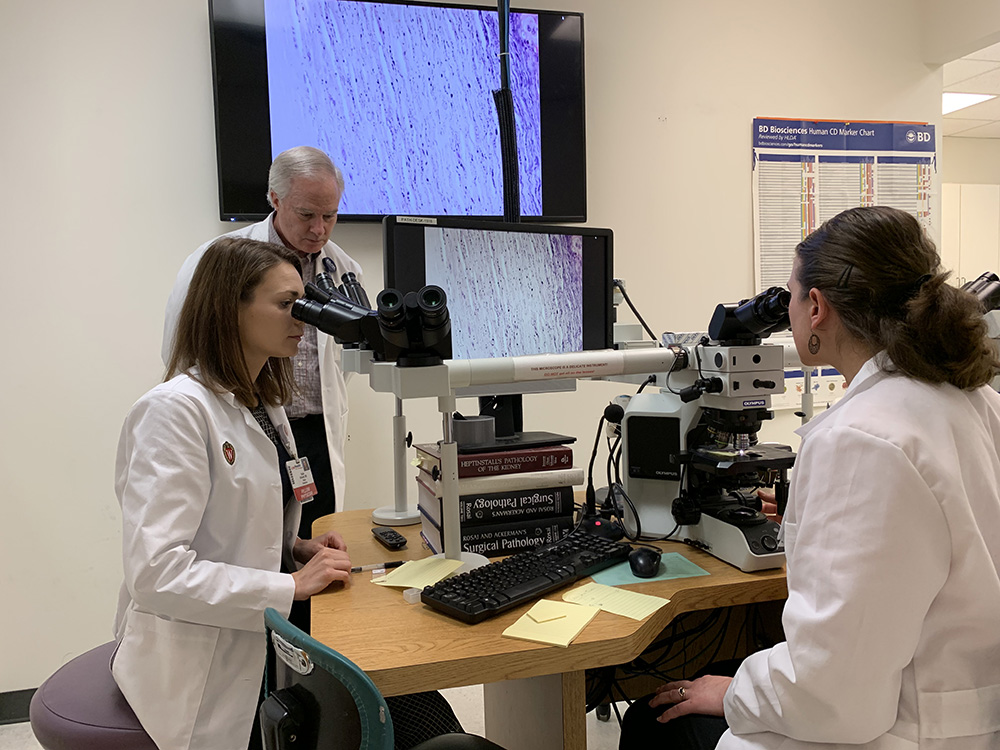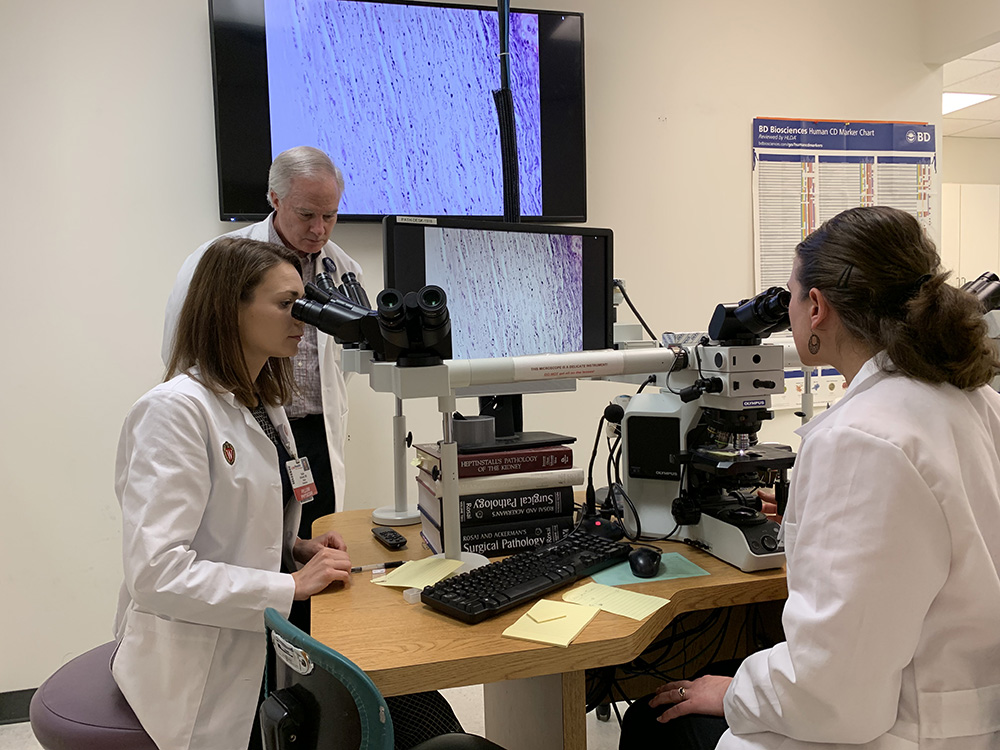 Why Choose the UW Pediatric Infectious Diseases Fellowship?
A World-Class Campus
The UW-Madison campus offers a unique opportunity for broad collaborations at a world-class education and research university. Our close proximity to the Wisconsin Department of Health Services and the Wisconsin State Laboratory of Hygiene provides opportunities to investigate challenging questions related to public health. Our fellows can find mentors and collaborators that are experts in nearly every related field – from arboviruses to zoonoses!
Collaborative Programs
Our collaborative education and clinical programs with our adult infectious diseases colleagues provide access to an array of knowledge. Regular shared didactic conference and case conferences, as well as our common clinic space, allows pediatric ID fellows to benefit from a vast collection of experience and expertise, including travel medicine, transplant infectious diseases, and collaborative care for HIV/AIDS and other immunodeficiencies.
A Diverse Patient Population
American Family Children's Hospital and the UW School of Medicine and Public Health are regional referral centers that draw a diverse population of patients from five states. Pediatric ID fellows encounter patients with a wide array of clinical problems representing all pediatric and surgical subspecialties.
Leadership in Research
The Pediatric Infectious Disease (ID) fellowship at the University of Wisconsin-Madison (UW-Madison) offers its fellows fully-funded, extensive research opportunities. In depth research experience is supported by a National Institutes of Health (NIH) T32 Training Grant, which is part of a longstanding UW-Madison training program in Microbiology and Infectious Diseases. Interested fellows may choose to train in the basic, clinical, epidemiological or global health sciences depending on their research and career interests. UW-Madison is one of the leading research campuses in the nation, and is currently ranked by U.S. News and World Report as first in the nation in Microbiology and Infectious Disease training. Fellows may pursue their research in the ID division or across campus with world-class, mentoring faculty dedicated to advancing trainee career development. The NIH-funded training program that supports fellows is led by Dr. Bruce Klein, Professor of Pediatric Infectious Diseases. Supported fellows can receive up to three years of full salary support and protected time to pursue their research interest and career development.