Why Choose the UW Hematology & Oncology Fellowship?
Outstanding Patient Care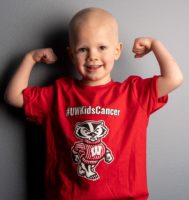 We are affiliated with the University of Wisconsin Carbone Cancer Center, the only comprehensive cancer center in Wisconsin. We are also affiliated with the American Family Children's Hospital, which admits patients from Wisconsin, Illinois and beyond; and houses our 16-bed inpatient service, adjacent PICU, four bone marrow transplant beds and an I-131 MIBG radiotherapy suite (see Facts and Figures).
A World-Class Research Institution
We are a fully accredited member center of numerous national pediatric hematology and oncology consortia, and participate in pediatric phase I, II, and III clinical trials offered through those groups and by the University of Wisconsin. We are also one of seven centers on a Pediatric Cancer "Dream Team," as awarded by Stand Up to Cancer, St. Baldrick's Foundation and the American Association of Cancer Research.
Individualized Education and Mentoring
Our faculty work one-on-one with fellows during all phases of training. Fellows prepare and present our tumor board, core curriculum and journal club sessions in close collaboration with faculty. Fellows also take charge of inpatient rounds and teach students, residents and other staff.
Welcome from the Fellowship Program Director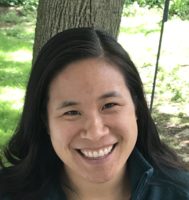 Welcome to the University of Wisconsin Hematology & Oncology Fellowship program! Our ACGME-accredited program develops academic leaders in the care of hematologic and oncologic disorders in infants, children, adolescents and young adults.
Over the three years of your fellowship, you'll receive the clinical experience necessary to become a board-certified physician treating a wide variety of hematologic and oncologic problems. You'll also develop strong, effective interpersonal skills, so you can lead a multidisciplinary care team and interact effectively with patients and families from diverse backgrounds.
To prepare you for a career in academic medicine, you'll receive comprehensive training in clinical, translational, and/or basic science research. Our program offers an exceptional experience in the field of cancer immunology and immunotherapy. Our fellows are encouraged to participate in various phases of clinical trial development and implementation. We have many faculty-initiated clinical trials open, and others under development. We also participate in numerous clinical trials consortia including the COG, PTCTC (formerly PBMTC), Peds-CITN, MARCH, NACHO, NEXT, NAPAAC and PIDTC. In addition, we are one of 8 programs designated as a Stand Up to Cancer/St. Baldrick's Pediatric Oncology Dream Team site. We provide you with effective, individualized mentoring through all stages of your fellowship.
Finally, you'll work as part of a dynamic team in a vibrant city that is frequently ranked among the very best places to live in the nation.
---
Read our tips for success in finding the right fellowship