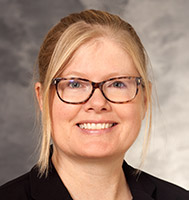 Department of Pediatrics Vice Chair of Digital Health Megan Moreno, MD, MSEd, MPH, was among experts quoted in a recent New York Times article encouraging parents to talk with teenagers early on about sexting, instead of being shocked by the behavior.
My main message would be for parents to step back for a minute from the alarmist nature of the word 'sexting' and think about developmentally appropriate foolish romantic things teenagers do, she said.
She suggested that parents think about the risky things they did when they were younger, and approach their teenagers from that perspective: that although sexting might feel like a normal thing to do, it's risky and if teens are in that situation, they can talk with parents about it.
Also included was a link to Dr. Moreno's article in JAMA Pediatrics that provides more detailed guidance on how to have conversations with teens about sexting.