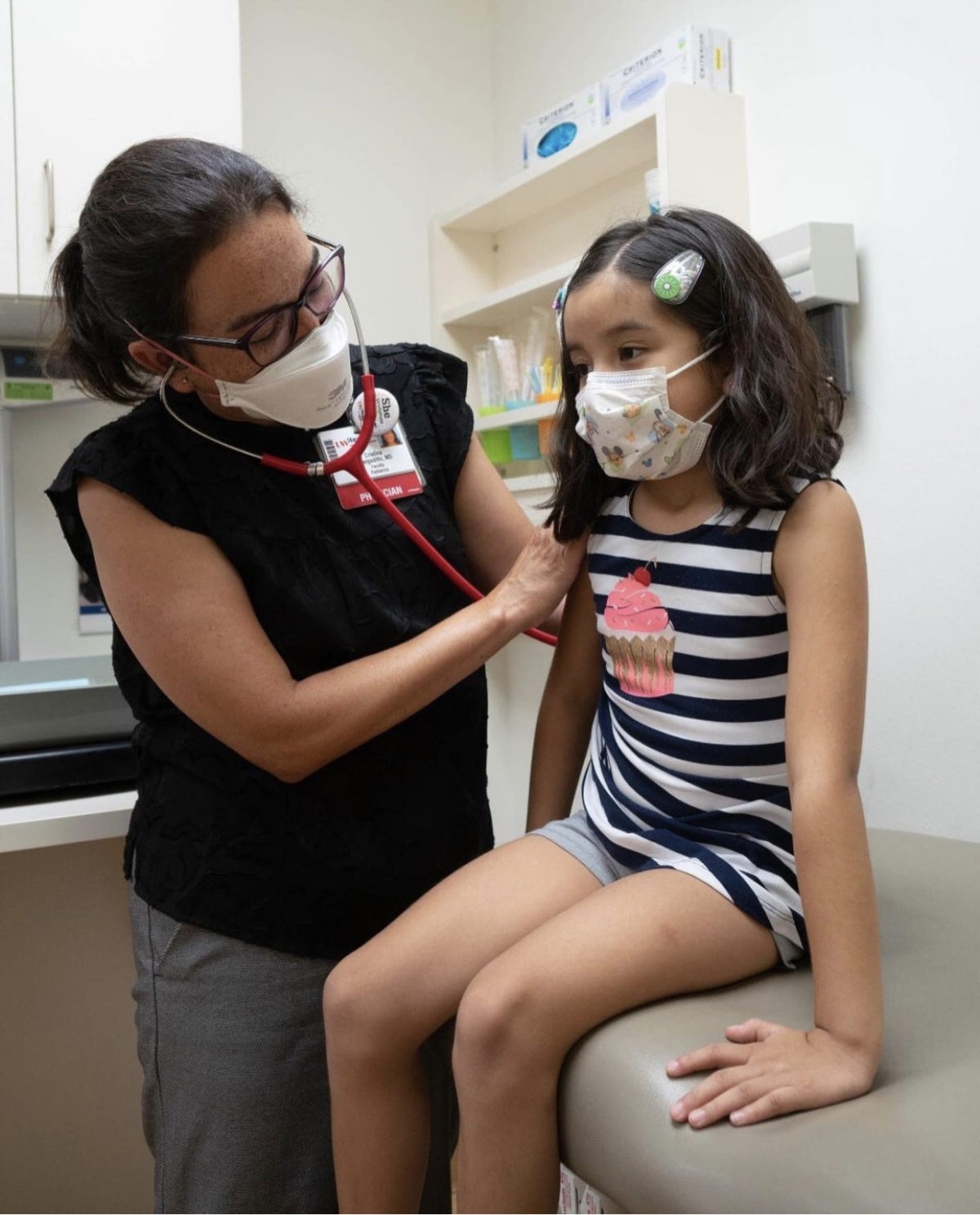 Cristina M. Delgadillo, MD, assistant clinical professor, Division of General Pediatrics and Adolescent Medicine, grew up 10 minutes from the border of Tijuana, Mexico in Chula Vista, California. So when she arrived in Madison in the early 2000s to attend the UW School of Medicine and Public Health, she sought out links to home. Her pairing during medical school with Patricia Téllez-Girón, MD, associate professor of family medicine and community health, helped her feel more grounded and connected to her language, family systems, and the Latinx community.
Even today as one of the few native Spanish-speaking physicians in the Madison area, Delgadillo fully embraces the opportunity to be an educator, provider, and servant leader in her community. In her work with medical students on anti-racism and diversity, equity, and inclusion efforts, she hopes to create a feeling of trust and access, so learners will approach her much the same way she worked with mentors when she was a student.
Having a shared language strengthens her connections with pediatric patients because her speaking Spanish and understanding cultural references creates a feeling of comfort and trust. "When I walk in and greet my patients in Spanish, you can just see this sigh of relief … a body sigh if you will, and I feel like they're able to express themselves more freely," she says.
In partnership with the Latino Health Council of Dane County, Delgadillo also provides health information to the Latinx community on topics such as vaccine safety. She encourages the community to take care of their health and shares her experience as both a pediatrician and a parent on the Telemundo TV station in Milwaukee and La Movida and La Sabrosa radio stations in Madison.
—-
The University of Wisconsin School of Medicine and Public Health and the Department of Pediatrics are proud to celebrate the contributions of our Latinx community during Hispanic/Latinx Heritage Month (September 15-October 15). We recognize the important role our Latinx faculty, staff, and learners play in advancing our vision of healthy people and healthy communities. We celebrate and support the work of our community partners who serve the Latinx community.
This article was adapted from a post that originally appeared on the UW School of Medicine and Public Health Facebook page on September 15, 2022.