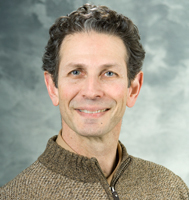 Research led by Bruce Klein, MD, has uncovered a clever way fungi can hijack the body's attempts to clear a fungal infection. Enzymes produced by the fungus mimic cell signals that temper white blood-cell development, normally used by the body to manage inflammatory responses.
In a recent study published in the journal Cell Host & Microbe, researchers were able to render this fungal strategy ineffective with a treatment of sitagliptin, a pharmaceutical enzyme inhibitor approved for treatment of type 2 diabetes.
While this research was conducted in vitro and in a mouse model, Dr. Klein and collaborators want to learn if this enzyme is present in human fungal infections as well. If so, this research could lead to a valuable weapon to fight such infections.
Fungal infections arise in people with compromised immune systems, organ or stem-cell recipients, cancer patients and those on medication that weakens the immune system. However, most fungal infections actually occur in previously healthy individuals that breathe in mold spores from the soil.