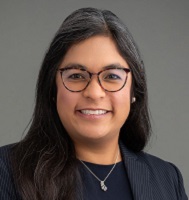 In September, Anne Marie Singh, MD, associate professor, took on the responsibilities of her new position of interim chief of the Division of Allergy, Immunology, and Rheumatology. She will lead the division's successful programs that include research, clinical medicine, as well as training for future clinicians in adult and pediatric allergy and immunology, and various rheumatological diseases.
Singh's research work is prodigious. She is a member of the research team of the large National Institutes of Health (NIH)–funded Children's Respiratory and Environmental Workgroup (CREW). This consortium of 13 U.S. asthma birth cohorts has been working to identify specific types of childhood asthma, to understand early life environmental influences that may cause them, and to identify methods to prevent childhood asthma. Singh is the PI for one of the 13 cohorts, the Childhood Asthma in the Neonatal Environment (CANOE) study. She was just awarded a seven-year grant to continue the CANOE cohort as part of the NIH-funded Environmental Influences on Child Health Outcomes (ECHO) birth cohort consortium. In addition, she also leads a large multicenter birth cohort study of food allergy and atopic dermatitis across 12 institutions that involves visions, coordination, and cooperation between investigators, staff, and research participants. This research study is known as SUNBEAM. Her passion for mentorship is evident. She notes, "I have mentored others at all stages — including junior faculty, fellows, residents, medical students, and undergraduates to help them achieve their goals."
Singh is also affiliated with the Departments of Medical Microbiology and Immunology and of Dermatology; she also serves as director of the UW–Madison Food Allergy Research and Education Center of Excellence, which she initiated. Before joining the Department of Pediatrics faculty in 2017, she completed a post-graduate fellowship in the Division of Allergy, Immunology, and Rheumatology, which extended from 2005 to 2010.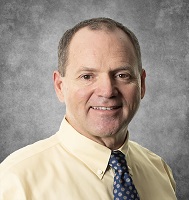 The leadership transition to Singh was set in motion when James Gern, MD, professor in the Division of Allergy, Immunology, and Rheumatology and the department's vice chair of research, decided to step down as chief of the division, a position he had assumed in September 2015. Gern is also professor in the Department of Medicine, and affiliate professor in the Department of Food Science. In addition, he is the director of the Wisconsin Allergy Research Training Program within the Departments of Medicine and Pediatrics, and he also serves as vice chair for research for the Department of Pediatrics. During his tenure as chief of the division, it has grown, with seven new faculty members joining in the last eight years. "We have worked together to harmonize procedures and clinical practices across UW Health locations," Gern said. "The division continues to be a world leader in research." The division conducts clinical, translational, and basic science research projects that are focused on immune mechanisms, mucosal immunity, allergic disease, and asthma.
Notably, Gern leads the NIH-funded Asthma and Allergic Disease Cooperative Research Center, an ECHO grant set in Wisconsin farm country, and an urban birth cohort with clinical sites in four U.S. inner cities as part of the Childhood Asthma in Urban Settings program (MPI with Dr. Dan Jackson). He has full confidence in Dr. Singh as the new chief of the division. "Dr. Singh is a dynamic and accomplished physician scientist," he noted, "as well as a talented educator and leader."
Leaving aside the responsibilities of division chief, Gern will devote more of his time to investigations. "I will have more time to focus on research studies to determine how early life factors, including viral infections and the airway microbiome, modify the risk for developing childhood allergies and asthma," Gern said. "The field is moving quickly and there is renewed hope for new approaches to prevention."
Singh's vision for the division builds on its long tradition of excellence and innovation. "The Division of Allergy, Immunology, and Rheumatology is an extremely successful division in all aspects: research, education, and clinical care," Singh said. "Moving forward, I'd like to honor that tradition and expand to growing areas in our field.  We have always been a leader in pediatric asthma. We can build on that to expand to other conditions, such as atopic dermatitis, food allergy, and other immune system disorders."