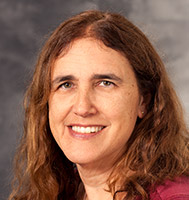 What is a sabbatical for? Travel, study, time away from the usual professional routine spent in ways that may enhance one's work upon return — that is the norm. Anna Huttenlocher, MD, is a pediatric rheumatologist — a distinguished scientist and professor in the Division of Allergy, Immunology, and Rheumatology, and in the Department of Medical Microbiology and Immunology. Her research efforts focus on understanding the complex processes of inflammation and its resolution. Huttenlocher took a sabbatical from her busy research and clinical work from January to December 2021.
During that time, she did what many on sabbatical do: she took some training in genomics. She also, however, took a step far outside the norm: she started a book about her late father, Peter Huttenlocher. A pediatric neurologist and neuroscientist at the University of Chicago for nearly 30 years, he discovered the phenomenon of synaptic pruning and closely investigated its manifestations and effects. Anna Huttenlocher's book, From Loss to Memory: Behind the Discovery of Synaptic Pruning, was published by Cambridge University Press and released on July 6, 2023. It's available for purchase from Cambridge University Press and through online booksellers.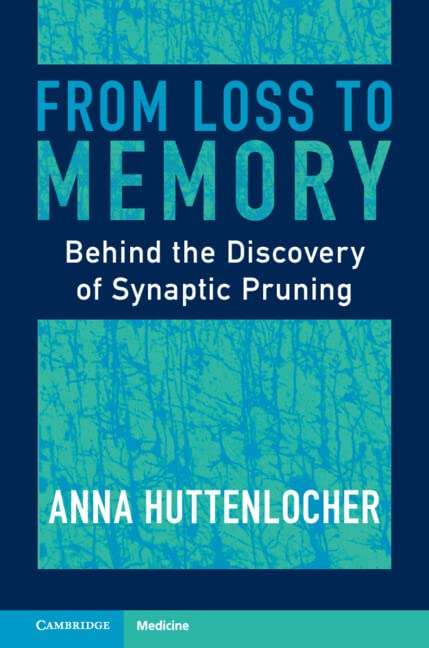 Peter Richard Huttenlocher was born in Germany in 1931 to a chemist father and opera singer mother. His mother, Else, had to leave Germany before World War II after she refused to join the Nazi party and found herself in peril. Peter and his brother joined her in the United States in 1949. Peter learned English quickly and earned his bachelor's degree in philosophy in 1953. He completed his medical degree from Harvard Medical School in 1957 and focused on pediatric neurology in his residency and a fellowship.
His interest in neural synapses developed as he was studying the brains of patients with fatal neurological conditions. The brains of the normal "control" group were more interesting to him than the abnormal specimens. Working with colleagues, over 20 years he performed autopsies on the brains of about 50 people, from infants and young children to elderly adults.
Counting synapses with an electron microscope, Huttenlocher learned that while synaptic density was relatively low in neonates, the brain grew new synapses very quickly, reaching levels far above those of adults — up to 50% to 60% more connections. The density peaked at different brain centers over time — in some areas at about three months, in others at three years of age. Then synapse numbers in the auditory and visual cortex declined to adult levels by age 12, while frontal cortex synapse density "pruning" reached adult levels in the mid-teens. He also eventually discovered that atypical pruning of synapses in childhood correlated with some forms of intellectual disability in adulthood.
Huttenlocher's 2002 book, Neural Plasticity: The Effects of Environment on the Development of the Cerebral Cortex, presented this groundbreaking research on synaptic generation and pruning and placed it in the context of pediatric brain development. His work had an enormous impact on the understanding of the neural basis of learning. Huttenlocher made major contributions in other areas, including his work diagnosing and treating children with Reye's syndrome, a rare disease that causes brain swelling and liver dysfunction after another infection.
In addition to her father's research, Huttenlocher also describes his substantial work as a committed and compassionate clinician, as well as an engaging, effective role model for medical students. "My father was a humble person, not at all self-promoting," Huttenlocher explained. "He was a devoted, very kind physician — who was also very curious. If he found a compelling question, he pursued the answer."
In conjunction with the story of her father, Huttenlocher wants to promote the idea that was generally not accepted in her father's time: that one need not choose to be "only" a clinician. She would like more of her colleagues to consider research as a natural part of their medical purview. "By keeping one's eyes open for the unusual patient," Huttenlocher said, "possible research questions will naturally arise. Science is a process. We all build on each other."