After she graduates in June, pediatric critical care fellow Yashica Seymour, MD, will return to her home country of the Bahamas to become its only pediatric intensivist.
Dr. Seymour will work at Princess Margaret Hospital, a public, 402-bed teaching facility that's the largest referral center in the country. She'll provide medical care for critically ill children in the hospital's 20-bed intensive care unit, and advance education and quality improvement programs for the medical staff there.
Support During Fellowship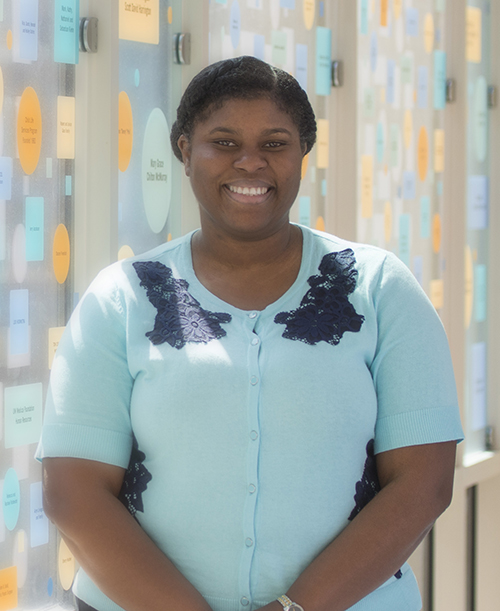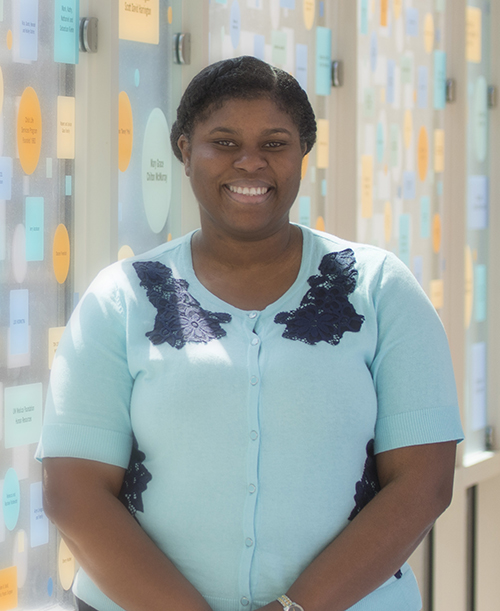 Above, pediatric critical care fellow Yashica Seymour, MD, will return to the Bahamas after graduation to serve as the country's only pediatric intensivist.
As part of her fellowship, Dr. Seymour worked closely with Melissa Cercone, MD, to conduct a needs assessment of pediatric critical care in the Bahamas—work that they presented as a poster session at the Association of Pediatric Program Directors' 2016 meeting.
Through that process, Dr. Seymour learned that the biggest need wasn't equipment or supplies, but education of existing staff so they can provide a higher level of care.
She and Dr. Cercone then created a competency-based pediatric critical care curriculum that Dr. Seymour plans to roll out to junior physicians and nurses at Princess Margaret.
Dr. Seymour explained that, in the Bahamas, hospitalized children may have to be cared for on the wards by clinical staff who may not have had formal training in critical care—and who may not recognize early signs of critical illness until it's almost too late.
Dr. Seymour's fellowship mentors are also helping her find ways to introduce more evidence-based protocols and guidelines at Princess Margaret.
For example, she and Scott Hagen, MD, are applying for grants that will enable her to implement the Pediatric Early Warning Signs (PEWS) scoring system, which helps clinicians assess pediatric patients objectively and escalate care appropriately. They are also building a database to identify and track quality improvement projects there.
Giving Back
Dr. Seymour's return to the Bahamas is her way of giving back to the country where she grew up—and where she completed an internship before entering residency in the U.S.
"I came to America to get training in a country that is not as resource limited as the Bahamas," she explained. "There are a lot of people there who are not able to come to the U.S., so I would like to bring my education to them."
Her new position will be tough, but thanks to her fellowship experiences, she feels prepared for the challenge.
"My fellowship has been like a family, and the support I've gotten from attendings and nurses has been so valuable," she reflected. "I realize that the task in front of me will not be a light one, but I feel like with the support I have here, I can make a difference."