The University of Wisconsin School of Medicine and Public Health has been selected as the national leadership center for a new clinical research network that will conduct pediatric asthma research in low-income urban settings around the country.
The National Institute of Allergy and Infectious Diseases (NIAID), part of the National Institutes of Health, recently announced they have awarded $10 million in first-year funding to establish the clinical research network, called Childhood Asthma in Urban Settings (CAUSE). The NIAID intends to provide approximately $70 million over seven years to support the new network.
The CAUSE Network will be led by principal investigators Daniel Jackson, MD, associate professor, and James Gern, MD, professor, both in the Division of Allergy, Immunology, and Rheumatology. Co-investigators include William Busse, MD, Department of Medicine, and Christine Sorkness, RPh, PharmD, School of Pharmacy, as well as mechanistic collaborators at University of California San Francisco, University of Chicago, University of Washington/Benaroya Research Institute at Virginia Mason, La Jolla Institute, and multiple clinical research center sites around the country.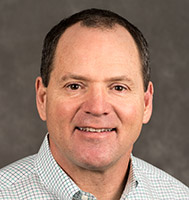 "Children who grow up in urban neighborhoods not only have higher rates of asthma but also experience more negative outcomes due to the disease," said Jackson. "Our previous research efforts have identified some of the variables by which disadvantaged urban environments can increase the risk for allergic diseases and asthma, and CAUSE provides an incredible opportunity to build on these successes and take the next steps toward refining our understanding of asthma and developing therapies that will lessen disease burden and hopefully lead to disease prevention."