Eight Pediatrics providers, three staff members and three clinic teams were among the winners recognized at UW Health's Ambulatory Patient Experience and Quality Excellence Celebration event, held June 7, 2016, at Monona Terrace.
Lindsay Geier, MD, Christopher Healy, MD, Laura Houser, MD, Thomas Meier, MD, Karen Pletta, MD, and Amy Plumb, MD, received Patient Experience Physician Champion Awards, which recognize their exemplary communication skills, empathy and support, as appraised by patients through survey feedback.
What patients say:
Lindsay Geier, MD
"I cannot say enough good things about her. I completely trust her with my son. She is one of a kind."

Thomas D. Meier, MD
"Always professional, personable, and thorough. He makes such a difference!"

Christopher Healy, MD
"Exceptional physician. Professional and compassionate."

Karen Pletta, MD
"My family loves her! She is amazing. I always know that my kids are getting the best care."

Laura Houser, MD
"As a parent, I am very satisfied with her as our provider because my questions are always answered."

Amy Plumb, MD
"We absolutely love her. She is warm, welcoming and consistent. I hope that our daughter can see her until she reaches adulthood."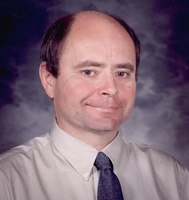 Istvan Danko, MD, received a Patient Experience Fast Tracker Award for achieving the most significant gains in 2015 on the same patient survey measures of communication, empathy and support.
The 20 South Park and University Station pediatric clinics received Patient Experience Clinic Team Awards for demonstrating exemplary proactive behavior and positive attitudes, as reflected in patient experience surveys.
What patients say:

"Friendly, helpful with answering questions
and follow through."

"The clinic staff is always pleasant. I
always feel content when I leave."


"I receive return phone calls quickly; my concerns are heard and addressed; appointment times are made flexible and the office is comfortable for both adults and children. I'm very happy with the care."
Celestia Knapp, a scheduler at West Clinic-Pediatrics, was a finalist for the Diane Moscrip Best Reception Award. Melissa Rollins and Sandra Barkhahn, registrars at American Family Children's Hospital, were finalists for the Lasting Impression Best Registrar Award. Those awards recognize frontline staff who demonstrate outstanding service behaviors of kindness, compassion, concern and respect toward patients and families.



Robin Wright, MD, who practices at the West Towne General Pediatrics and Adolescent Medicine Clinic, and the staff of the Stoughton Pediatrics Clinic also received Quality Excellence Primary Care Awards, which recognize top performers in the FY15 clinical quality measures used for the UW Health Primary Care Physician Compensation Program.