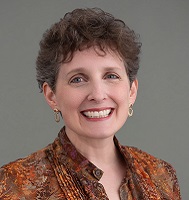 Education
BS, Yale University, New Haven, Connecticut
PhD, University of Chicago, Chicago, Illinois
MD, University of Chicago Pritzker School of Medicine, Chicago, Illinois
Residency, Pediatrics, Cincinnati Children's Hospital Medical Center, Cincinnati, Ohio
Fellowship, Pediatric Rheumatology, Cincinnati Children's Hospital Medical Center, Cincinnati, Ohio
Professional Activities
Dr. Judith (Judy) Smith is tenured associate professor in the Division of Allergy, Immunology, and Rheumatology. Her professional work includes directing the international Spondyloarthritis Research and Treatment Network (SPARTAN).
Smith has a joint appointment in the Department of Medical Microbiology and Immunology.
Clinical Interests
Smith's clinical focus is on the provision of high-quality care for children with rheumatologic conditions, with particular expertise in juvenile spondyloarthritis.
Research Interests
Smith is a physician-scientist who investigates the impact of intracellular stress on innate immune responses. Her research team has developed a mouse model of Brucella-induced spondyloarthritis, adding a translational rheumatology focus to their research program.