The Webber Well-being Research Group strives to advance the understanding of clinician well-being. This work is driven by the values of fostering a healthy and sustainable physician workforce and a deep curiosity about the science of well-being. The three primary areas of research include:
Understanding pediatricians' perspectives of well-being
Investigating the work-personal intersection of physician
Understanding gendered experiences of well-being and professional fulfillment
The Webber Well-being Research Group is interested in well-being promoters and detractors at the system and personal levels.
Research News
Three Department of Pediatrics members, Sarah Webber, MD, director of well-being, associate professor, Division of Hospital Medicine; Jessica Babal, MD, assistant professor and interim chief, Division of General Pediatrics and Adolescent Medicine; and Megan A. …

January 24, 2023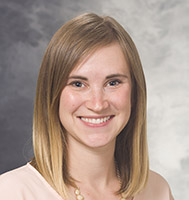 Related Links