Exciting advances in pediatric diabetes research are becoming more prevalent and potentially-life altering for people living with diabetes, and some of these discoveries are being made right on this campus. Among the many advancements include automated insulin delivery systems with "closed-loop" technology, approval of expanding therapeutics in pediatric type 2 diabetes, immunotherapy for prevention of type 1 diabetes, and pancreas and stem cell transplants to one day cure diabetes. Unfortunately, barriers exist for youth living with diabetes to access state-of-the-art technologies or novel therapeutics, and many people cannot access standard diabetes care.
Our group studies access to care, quality of care and clinical outcomes for all children and young adults who receive care at UW Health Kids for their diabetes. We continually monitor and improve the quality of care we provide to youth living with diabetes by applying a quality improvement approach based on change management strategies. Through a focused study of context, background, and strategic planning, our group devises improvements that are implemented in an iterative manner. Following the Model for Improvement, we evaluate the impact of these interventions as we work toward sustained improvement.
As a member of the national T1D Exchange QI collaborative, we participate in and contribute to the shared learning system to guide our work implementing clinical best practices, continually evaluating the impact of our interventions and collaborating with other centers to improve care for youth with type 1 diabetes. Since joining the collaborative in 2021, we are focused on improving access to continuous glucose monitors for our patients with type 1 diabetes, increasing screening rates for depression and mental health challenges in diabetes clinic, and providing specific education and planning for young adults as they transition their care from the pediatric to adult diabetes clinic.

Following national trends, UW Health Kids is caring for a rapidly rising number of youth living with type 2 diabetes. Youth with type 2 diabetes have higher rates of complications to other organ systems than youth with type 1 diabetes, and the disease is more aggressive in youth than in adults with type 2 diabetes. Significant disparities also exist in the diagnosis and outcomes, as type 2 diabetes disproportionately affects socially and systemically marginalized groups. In 2020, we established an improvement initiative for our pediatric type 2 diabetes population called DAILY T2D: Delivering Advancement and Innovation to the Lives of Youth with Type 2 Diabetes. Our DAILY T2D mission is to provide equitable, quality, patient-centered and culturally and racially tailored care for youth with type 2 diabetes through quality improvement methods while incorporating guidance from key stakeholders, including our patients, their families and community partners. Our improvements include a pilot study to provide outpatient new onset education for our patients with type 2 diabetes through matching patients and resources within the institution and using a patient-centered approach through patient and family feedback mechanisms. We also streamlined type 2 diabetes care in a multi-disciplinary type 2 diabetes clinic and leveraging population management strategies to improve screening and referrals for comorbidities.
Research News
A T1D Exchange Quality Improvement Collaborative project designed to observe the impact and benefits of initiating continuous glucose monitors (CGMs) within six months of a patient being diagnosed with type 1 diabetes (T1D) was recognized …

August 16, 2023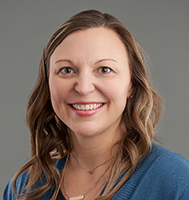 Related Links