Dr. Garcia-Prats is a general pediatrician with expertise in global child health developed over 13 years of working full time in Africa, before joining the Department of Pediatrics in 2019. He is an Associate Professor in the Divisions of General Pediatrics and Adolescent Medicine and Global Pediatrics.
He worked from 2006-2012 for the Baylor International Pediatric AIDS Initiative in Lesotho and Tanzania doing pediatric HIV clinical work, program development, capacity building and technical support.
From 2012-2019 he was based with the Desmond Tutu TB Centre (DTTC) at Stellenbosch University (Cape Town, South Africa) where he pursued clinical research in multidrug-resistant (MDR) tuberculosis (TB) and the pharmacokinetics and safety of anti-tuberculosis drugs in children. Thanks to the support of mentors at Stellenbosch University and elsewhere, he developed expertise in the clinical management of TB and MDR-TB in children, and in the design and implementation of clinical trials and other observational research in the therapeutics of childhood TB.
His interests and experience in TB and global health are broad, extending beyond TB therapeutics to include TB diagnosis, HIV care, and malnutrition. He is interested in pediatric drug development and improving access to better medicines for children globally.
Dr. Garcia-Prats is committed to doing high quality, high-impact clinical and translational research that improves the treatment and prevention of TB and MDR-TB in children, especially those in resource-limited settings, and to developing other scientists and clinicians with similar aspirations.
Mission
To perform high quality clinical and translational research that positively impacts the care of vulnerable children with TB, HIV and other illnesses in underserved areas globally, with a commitment to excellence, innovation, pragmatism, and partnership, and in a spirit of service and humility.
Research
Dr. Garcia-Prats primary research areas of interest are on MDR-TB, the pharmacokinetics and safety of anti-TB drugs, better TB treatment and prevention strategies and better pediatric drug development and access to child-friendly formulations.
With his team here at The University of Wisconsin-Madison and with outstanding colleagues at Stellenbosch University and in other centers globally, Dr. Garcia-Prats works to address the highest priority knowledge gaps in these areas, and to leverage that new knowledge to improve policy and practice.
He aims to be a thought leader in this area and an advocate for children affected by TB.
This is an accordion element with a series of buttons that open and close related content panels.
Pharmacokinetics, safety of TB drugs in children
Design and implementation of innovative clinical trials of TB drugs and treatment strategies in children
Informing the clinical care of children with TB and drug-resistant TB through innovative evidence syntheses and rapid translation of clinical research findings into practical guidance
Improving access for children to child-friendly, acceptable, palatable TB treatment and prevention
This is an accordion element with a series of buttons that open and close related content panels.
Better Evidence and Formulations for Improved MDR-TB Treatment for Children (BENEFIT Kids)
Description
Dr. Garcia-Prats is the overall Principal Investigator of the $18.9 million Unitaid-funded project (2019-2022) called BENEFIT Kids, led by Stellenbosch University (Co-Principal Investigator Anneke Hesseling, SU).
Aim
The aim of the project is to improve access to better MDR-TB prevention and treatment for children.
The project works in three countries (South Africa, India and the Philippines) with a consortium of international partners on three primary work streams:
Optimizing existing evidence: Two large evidence syntheses in collaboration with the WHO to inform international treatment recommendations for children.
Generating new evidence: Five complementary clinical trials of repurposed and new TB drugs, child-friendly TB drug formulations and MDR-TB prevention strategies in children.
Targeted formulation development and optimization: Incentivizing generic drug manufacturers to optimize child-friendly formulations of key 2nd-line TB drugs.
The team collaborates closely with the World Health Organization and the project is already contributing to international policy and practice.
Timeline
October 2019 to September 2022
Funder
Unitaid
Countries
South Africa, the Philippines, India, Thailand
Partners
Stellenbosch University (South Africa), University of California San Francisco, Johns Hopkins University, De La Salle Medical and Health Sciences Institute (the Philippines), BJ Medical College (India), Uppsala University (Sweden), the TB Alliance, Chiang Mai University (Thailand)
For more information on BENEFIT Kids and for project updates:
Optimizing and operationalizing pediatric drug-resistant TB treatment (MDRPK2)
Description, Aim
Dr. Garcia-Prats was the PI (Co-PI Rada Savic, UCSF) of this observational study of the pharmacokinetics and safety of model-optimized doses of key second-line TB drugs in children routinely treated for drug-resistant TB. This study enrolled 89 children with MDR-TB and has generated key data on linezolid, moxifloxacin, bedaquiline and clofazimine that have informed WHO dosing guidelines for children.
Timeline
March 2016 to February 2021
Funder
NIH (NICHD, NIAID)
Countries
South Africa
Partners
Stellenbosch University, University of California San Francisco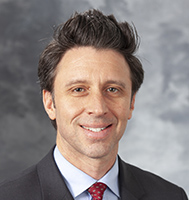 Research Team
Bryan Vonasek, MD
Biography
Dr. Vonasek is a Pediatric Infectious Diseases Fellow aspiring to a career as an academic investigator focusing on high-impact clinical and implementation research to improve detection and treatment of pediatric infectious diseases for underserved populations globally. He grew up in central Minnesota, and after undergrad served as a US Peace Corps Volunteer in Malawi. After that, he attended medical school here at UW and then residency in pediatrics and global child health at Baylor College of Medicine in Houston, Texas. He rejoined UW as a fellow and started working with Dr. Garcia-Prats in 2020.
Research interests
Currently, Dr. Vonasek's two major areas of research focus are 1) improving TB case finding in low-resource settings, and 2) understanding the burden of infections in children with severe acute malnutrition. With Dr. Garcia-Prats' mentorship, he is currently implementing a research project assessing the accuracy of novel, non-invasive strategies for diagnosis of tuberculosis in young children with severe acute malnutrition in Malawi. He will be a Fogarty Global Health Fellow in Lilongwe Malawi (2022-2023) studying bacteremia in children with severe acute malnutrition.
Key Publications:
Vonasek BJ, Chiume M, Crouse HL, Mhango S, Kondwani A, Ciccone EJ, Kazembe PN, Gaven W, Fitzgerald E. Risk factors for mortality and management of children with complicated severe acute malnutrition at a tertiary referral hospital in Malawi. Paediatr Int Child Health. 2020 Aug;40(3):148-157. doi: 10.1080/20469047.2020.1747003. Epub 2020 Apr 3. PubMed PMID: 32242509.
Vonasek BJ, Kay A, Devezin T, Bacha JM, Kazembe P, Dhillon D, Dlamini S, Haq H, Thahane L, Simon K, Matshaba M, Sanders J, Minde M, Wanless S, Nyasulu P, Mandalakas A. Tuberculosis symptom screening for children and adolescents living with HIV in six high HIV/TB burden countries in Africa. AIDS. 2021 Jan 1;35(1):73-79. doi: 10.1097/QAD.0000000000002715. PubMed PMID: 33048868; PubMed Central PMCID: PMC7752241.
Vonasek BJ, Ness T, Takwoingi Y, Kay AW, van Wyk SS, Ouellette L, Marais BJ, Steingart KR, Mandalakas AM. Screening tests for active pulmonary tuberculosis in children. Cochrane Database Syst Rev. 2021 Jun 28;6:CD013693. doi: 10.1002/14651858.CD013693.pub2. PubMed PMID: 34180536; PubMed Central PMCID: PMC8237391.
Vonasek BJ, Radtke KK, Vaz P, Buck WC, Chabala C, McCollum ED, Marcy O, Fitzgerald E, Kondwani A, Garcia-Prats AJ. Tuberculosis in children with severe acute malnutrition. Expert Rev Respir Med. 2022 Mar;16(3):273-284. doi: 10.1080/17476348.2022.2043747. Epub 2022 Feb 28. Review. PubMed PMID: 35175880; NIHMSID:NIHMS1783479.
Research News
Bryan J. Vonasek, MD, FAAP, postdoctoral trainee in the Division of Infectious Diseases and a recent UJMT Fogarty Global Health Fellow, will receive a two-year Pediatric Research Loan Repayment Award from the National Institute of Allergy …

August 16, 2023