Our group focuses on using preclinical models of allogeneic blood and marrow transplant (alloBMT) to cure pediatric cancers. The goal of this research is two-fold: (1) to improve graft-versus-tumor (GVT) effects using adoptive cellular therapies, like T cell and natural killer (NK) cell infusions, and antibody-based approaches that have potential to be translated into the clinic; (2) to reduce or eliminate graft-versus-host-disease (GVHD) through modulation of antigen presenting cells.
Hope On Wheels Donates $50,000 to Pediatric Cancer Research
Immunotherapy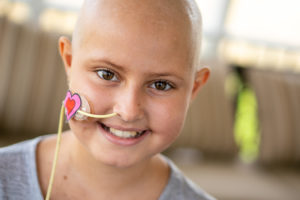 One component of the Immunotherapy & Hematopoietic Stem Cell Transplant Research Group is exploring methods to improve the GVT effect. T cells can recognize tumors as foreign, treating any evidence of relapsed disease. Dr. Capitini is a site investigator for clinical trials studying a chimeric antigen receptor (CAR)-modified T cell for relapsed leukemia.
American Family Children's Hospital First in Wisconsin to Offer Newly Approved CAR-T Leukemia Therapy
There are other populations of lymphocytes that also contribute to the GVT effect, such as NK cells. Ongoing work is combining NK cells expanded with costimulatory molecules and gamma (c) cytokines with antibodies to stimulate NK cell proliferation and activation against several pediatric tumors in the alloBMT setting. We are also developing imaging techniques to monitor NK cell trafficking in vivo.
Engineering and Observing a Graft-vs-Tumor Effect Against Neuroblastoma
GVHD
All of the potential benefits of using alloBMT to treat cancer comes with the potential of inducing GVHD, which is caused by donor T cells attacking normal host tissues such as the liver, skin or gut. Dr. Capitini has previously demonstrated that even subclinical GVHD can have deleterious effects on the efficacy of tumor vaccines as well as promote tumor growth. He also showed a novel approach of modulating GVHD through usage of T cell depleted bone marrow deficient in gamma interferon receptor signaling. By using this platform, he has identified a molecule called STAT1, which is downstream of the gamma interferon receptor, plays a critical role in regulating plasmacytoid dendritic cells (pDCs) and GVHD. Ongoing work is exploring the impact of pDCs and other antigen presenting cells on GVHD.
Tumor Vaccines After Allogeneic Hematopoietic Stem Cell Transplantation – A Lost Hope?
UW Pediatrics Grand Rounds – Christian M. Capitini, MD
Additional Research Activities
Basic, translational and clinical research of pediatric cancers
Adoptive cell therapies (NK cell and CAR T cell infusions)
Models of bone marrow transplant
Graft-versus-host-disease
Cancer vaccines
Antigen presenting cells
Research Opportunities – Postdoctoral Fellows
Interested applicants with experience in cellular immunology, tumor models and/or molecular genetics may send a cover letter, CV, and emails for 3 references to ccapitini@pediatrics.wisc.edu for consideration.
This is an accordion element with a series of buttons that open and close related content panels.
Additional Information
Lab News
Congratulations to Principal Investigator Christian Capitini, MD, associate professor, Hematology, Oncology, and Bone Marrow Transplant, along with co-PIs Paul Sondel, MD, PhD, professor, Hematology, Oncology, and Bone Marrow Transplant, and Reinier Hernandez, PhD, assistant professor in the Department of …

June 22, 2021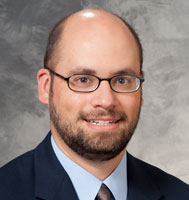 (608) 262-2415
Twitter:  @CapitiniMD