Mary Ehlenbach, MD, and Ryan Coller, MD, MPH, are spearheading a new initiative that aims to improve care for fragile, medically complex children.
The Pediatric Complex Care program at American Family Children's Hospital (AFCH) will help support high-need children and their families through communication and care coordination—in and out of the hospital.
Medical Complexity Defined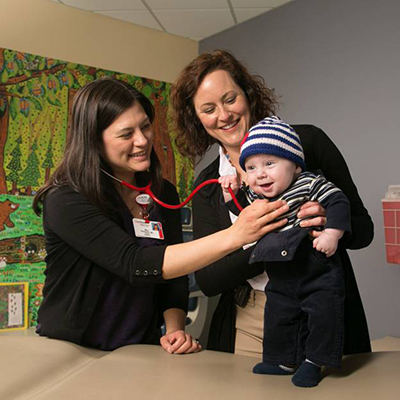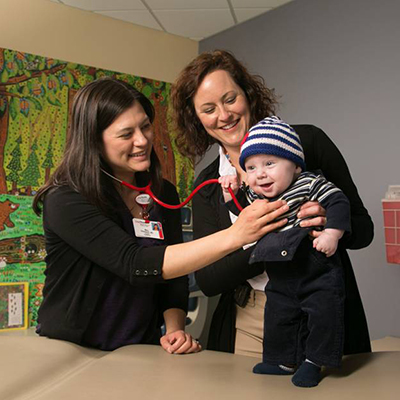 The program is designed for children who have multiple medical conditions (defined as affecting at least three organ systems and requiring the care of four of more subspecialists), and who have been hospitalized at least once within the past year.
Many of these children have significant cognitive and functional impairments, and depend on feeding tubes, central lines, shunts, or other medical technologies. They may have been born prematurely, survived critical illness, or have cerebral palsy, rare genetic disorders, or multiple congenital anomalies.
"Our goal is to provide patients and families with highly coordinated care with a global perspective in mind, and to help patients and families navigate the healthcare system, which can be very confusing when kids are seen by multiple specialists," Dr. Ehlenbach explained.
Eligible children may have been referred to AFCH from outside the region, or may have primary care physicians who cannot play the logistical role of coordinating cross-specialty care.
Children whose care is already coordinated by an existing disease-specific program would not be eligible.
Dr. Ehlenbach said that the program aims to enroll 50 to 100 children in its first year, and may expand to include more in future years.
Improving the Patient Experience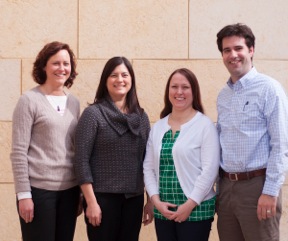 Similar programs exist at other institutions. Before joining the UW faculty last year, Dr. Coller was the medical director of the Pediatric Medical Home Program at Mattel Children's Hospital UCLA.
That program provides primary care and multidisciplinary specialty care coordination, and includes resident teaching and research components. Its early outcomes research showed that enrolled patients' emergency department use dropped by 50 percent after one year.
At AFCH, Dr. Ehlenbach and Dr. Coller will care for program patients in the clinic, and provide consultation when enrolled patients are hospitalized. They will both also continue in their roles as pediatric hospitalists.
Joining them are Teresa Wagner, RN, who will provide triage, care coordination, and follow-up phone communication with patients and their families, and Kristan Sodergren, NP, who will provide consult services and work with Wagner to ensure continuity of care.
Together, they aim to reduce unnecessary hospitalizations, length of hospital stays, and emergency department visits—efforts that will ultimately result in a better experience for patients and families.
"We hope that children and families will report more satisfaction with their care," said Dr. Coller. "We want to empower parents and improve the quality of life for the family."