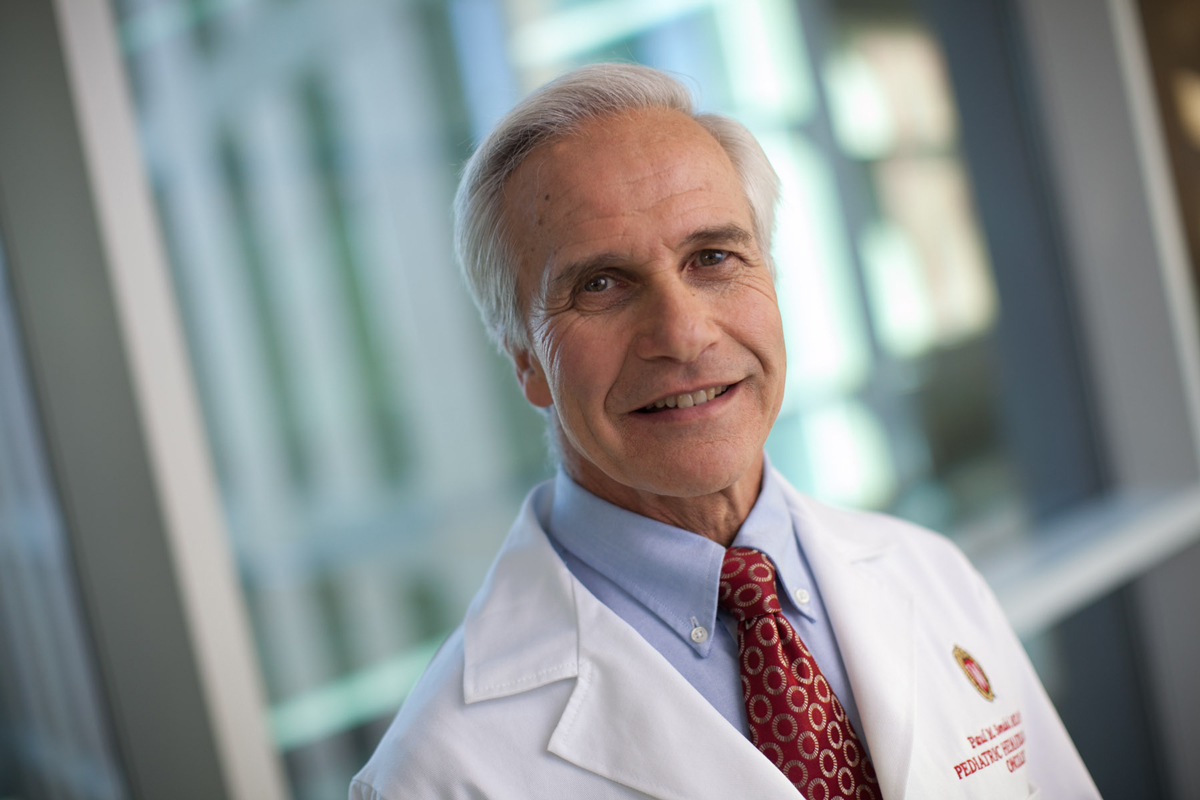 Paul Sondel, MD, PhD, professor, Hematology, Oncology & Bone Marrow Transplant, has been named the 2021 Edward H. Ahrens Junior Distinguished Investigator Award for Patient-Oriented Research by the Association for Clinical and Translational Science (ACTS). ACTS, a non-profit membership association of translational scientists from the nation's leading academic medical centers, honored Sondel and fellow award recipients at Translational Science 2021 on April 2.
Sondel, a physician-scientist, has been a prominent part of the pediatric cancer program at the University of Wisconsin for decades. Among other leadership positions, he was the head of the pediatric hematology, oncology, and bone marrow transplant program for 26 years. He's also lent his expertise to numerous national cancer organizations, and he is an internationally recognized expert in the field of cancer immunotherapy.
"I am very grateful for this recognition, and I am fortunate to have been able to devote my entire academic career to translational research here at University of Wisconsin," stated Sondel. "The environment, collegiality, cooperation, academic-freedom, faculty-governance, resources and the 'let's do what is best for patients' atmosphere of our School of Medicine & Public Health, UW Carbone Cancer Center, and ICTR have all been so appreciated."
ACTS' annual Translational Science Awards recognizes investigators for their outstanding contributions to the clinical research and translational science field. The Edward H. Ahrens Junior Distinguished Investigator Award for Patient-Oriented Research Translation is presented to a senior investigator whose innovative research or education leadership has had a major impact on clinical and translational science, specifically in bench-to-bedside translational research.
"This past year, we have seen the massive mobilization of the full breadth and complexity of clinical and translational science and we have observed achievements never before dreamed of", said ACTS President Christopher Lindsell, PhD. "These awards reflect the outstanding contributions of our community of clinical and translational scientists, and their enduring commitment to healing and to the health of the world".