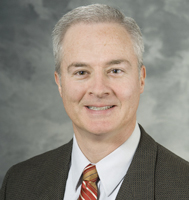 On July 23, 2014, James H. Conway, MD, spent a day on Capitol Hill advocating for a new, bipartisan House resolution ensuring that children in poor countries have access to vaccines and immunizations through U.S. support of the Global Alliance for Vaccines and Immunisation (GAVI).
Dr. Conway, along with Dean A. Blumberg, MD, associate professor and chief of pediatric infectious diseases at UC Davis Children's Hospital, visited 12 congressional offices that day.
The resolution they are advocating for calls for the U.S. to continue supporting vaccine purchases through GAVI from 2016 through 2020.
Since its inception in 2000, the GAVI Alliance has provided funding to immunize close to half a billion children, which will lead to 6 million lives saved.
GAVI members include the United States government, the Bill & Melinda Gates Foundation, the vaccine industry, UNICEF, the World Health Organization, the World Bank, and other donors and partners